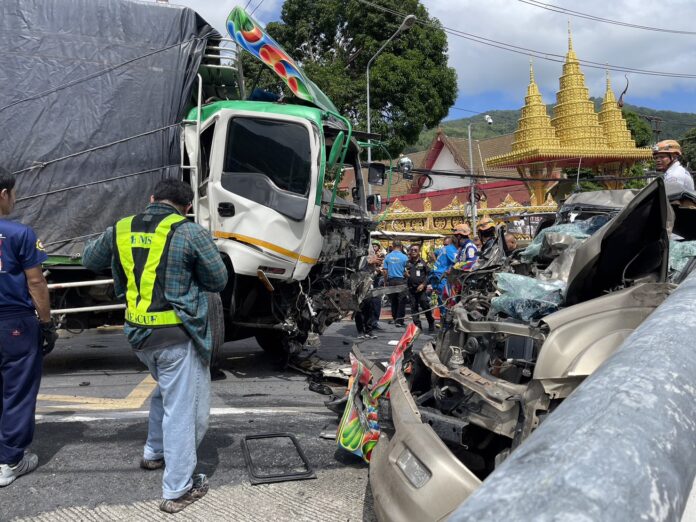 Hello, Phuket Express Readers and Supporters!
The following is our weekly feature in which we highlight the top local stories in our area of Phuket from the past week. The number of stories differ from week to week.
These are chosen and curated by our editorial team and are designed for our readers to get a quick "catch-up" of important stories they may have missed. We publish many stories daily and it is easy to lose track of important events or changes in our area. We do national recaps in a separate article, this is only the top local stories in Phuket province.
They are in no particular order of importance but roughly in order of publishing. These are from Monday, June 19th, 2023, to Sunday, June 25th, 2023.
Let's get started and see what the top local stories were!
A Good Samaritan on social media mentioned that they saw him at a department store in Wichit almost every single day. It was unclear why they were at the center daily, however.
2. Two people were pronounced dead after a truck slammed into a pickup on Patong hill this afternoon.
CCTV footage shows the truck lost control coming down the hill before crashing into the pickup truck which was coming up the hill.
Police have reminded the public about the prohibitive times for large vehicles being allowed on Patong Hill after two people were pronounced dead after a truck driver lost control and slammed into a pickup.
Large vehicles (Big trucks and buses) are banned from 6:00 A.M. to 9:00 A.M. and from 4:00 P.M. to 10:00 P.M. on Patong Hill.
3. A 36-year-old Spanish man with an Interpol Red Notice flagged against his name was arrested at Phuket International Airport after arriving from Singapore.
The 36-year-old Spanish man arrived at Phuket International Airport from Singapore.
4. Two Thai tourists who visited a famous beach in Phuket later admitted to police that they agreed to smoke cannabis given to them by beach vendors and then when they were intoxicated they suspected wrongly that they were robbed by the same vendors.
Two beach vendors have been warned by Phuket Police after two Thai tourists who visited Paradise Beach admitted to police that they agreed to smoke cannabis given to them by beach vendors.
Cannabis continues to drive lots of conversation online with polarizing opinions on how it should be used.
5. Concern has been rising after photos of divers touching starfish under the sea in Phuket went viral on Thai social media.
Under marine coastal laws meant to protect the environment, the two Chinese tourists face punishment of up to two years in jail or a fine of up to B200,000, or both
That's all for this week, as always thanks for your support!