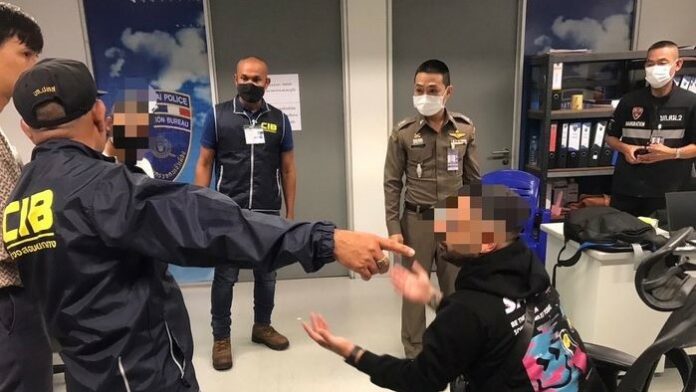 Phuket –
A 36-year-old Spanish man with an Interpol Red Notice flagged against his name was arrested at Phuket International Airport after arriving from Singapore.
Phuket Immigration told the Phuket Express that on Thursday (June 22nd) they and the Central Investigation Bureau (CIB) arrested the 36-year-old Spanish man who arrived at Phuket International Airport from Singapore. He was arrested at the International Arrival Terminal.
The Spanish man is a wanted suspect in his home country and has an Interpol Red Notice for alleged serial fraud involving many millions of Baht and many victims in Spain. The Phuket Express noted his name was not released by the Phuket Immigration.
This isn't the first recent arrest at the Phuket International Airport, a Kazakhstani man attempting to leave Thailand was recently arrested for alleged attempted murder of a Russian businessman in Phuket. He has denied all charges.
In April, a Thai woman was arrested at the Phuket International Airport for allegedly smuggling millions of baht in cocaine.