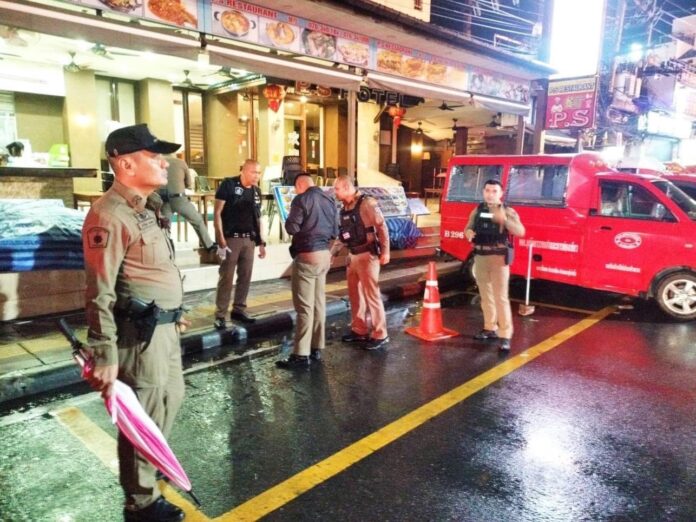 Hello, Phuket Express Readers and Supporters!
The following is our weekly feature in which we highlight the top local stories in our area of Phuket from the past week. The number of stories differs from week to week.
These are chosen and curated by our editorial team and are designed for our readers to get a quick "catch-up" of important stories they may have missed. We publish many stories daily and it is easy to lose track of important events or changes in our area. We do national recaps in a separate article, this is only the top local stories in Phuket province.
They are in no particular order of importance but roughly in order of publishing. These are from Monday, September 4th, 2023, to Sunday, September 10th, 2023.
Let's get started and see what the top local stories were!
The male suspect, Mr. Kosit Prompiwat, 36, had already escaped in another Tuk Tuk taxi by the time police arrived. He later surrendered as seen below.
A Tuk Tuk taxi driver has surrendered after shooting another Tuk Tuk taxi driver, who sustained serious injuries. The two men worked at the same taxi stand.
He initially had claimed that the injured man and his friend attacked him first and that he only used the gun to protect himself in self-defence.
2. More mysterious debris has been found on a beach in Phuket.
Relevant officials have still not been able to firmly identify where or what the debris is from all three recent findings as of press time.
3. A wanted American man was arrested in Bangkok after he allegedly damaged a rental villa in Karon, Mueang Phuket.
It was not mentioned why or how exactly Mr. John damaged the villa.
4. Three Kenyan women were arrested at the Phuket International Airport with 2.8 kilograms of cocaine found in their stomachs.
It took two days for them to release all capsules from their stomach.
5. An intoxicated Thai man was arrested with a gun after he allegedly detained a Russian woman at a hotel in Patong, however details on the incident were extremely limited.
A Thai man has been charged after he showed a gun to a Russian woman in a room at a hotel in Patong.
This strange story captured the imagination of social media over the past week.
That's all for this week, as always thanks for your support!