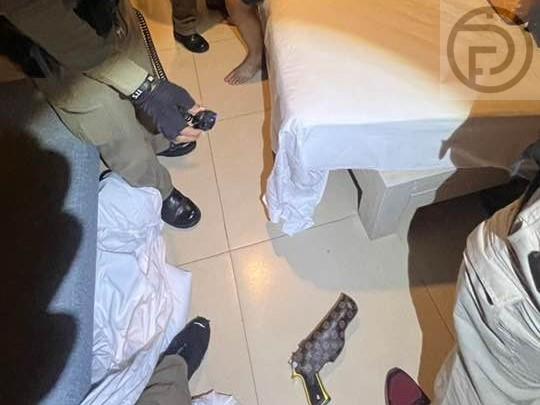 Patong –
An intoxicated Thai man was arrested with a gun after he allegedly detained a Russian woman at a hotel in Patong, however details on the incident were extremely limited.
The Patong Police told the Phuket Express that on Friday (September 8th) they were notified of an incident at a hotel in Patong. A Thai man who was intoxicated allegedly had detained a Russian woman inside a room. Police also found a handgun inside the room.
The Thai man was taken to the Patong Police Station for further investigation and legal action.
Details on the incident, however, were extremely limited as Patong Police cited a continuing investigation at the unidentified hotel.
The Phuket Express noted that the Patong Police did not mention who reported the incident to them and also did not identify the Thai man.
The name of the Russian woman was withheld by law enforcement as well, although this was for her privacy and safety as a potential victim.
The Phuket Express will provide any further updates on this story should they be released by relevant authorities.