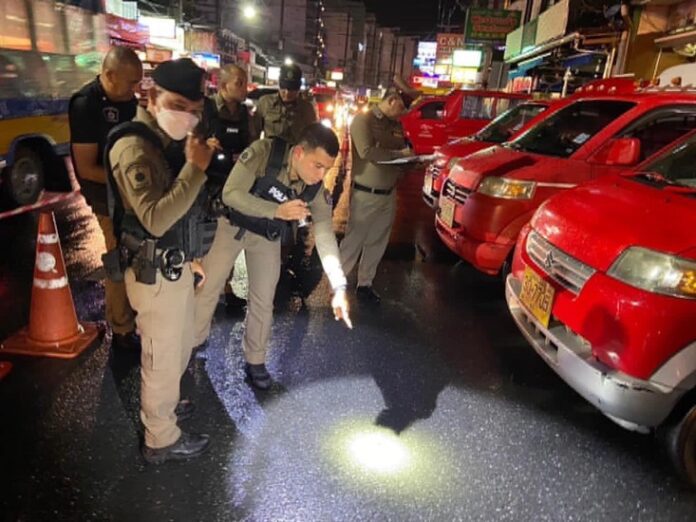 Patong –
A Tuk Tuk taxi driver has sustained injuries by gunshot after an argument with another Tuk Tuk taxi driver in Patong.
The Patong Police told the Phuket Express that they were notified of the incident after midnight on Sunday (September 3rd) on the Ratch Uthit 200 Pi Road. They arrived at the scene to find three bullet cartridges on the ground nearby. Two bullet holes were also found on the Tuk Tuk taxi.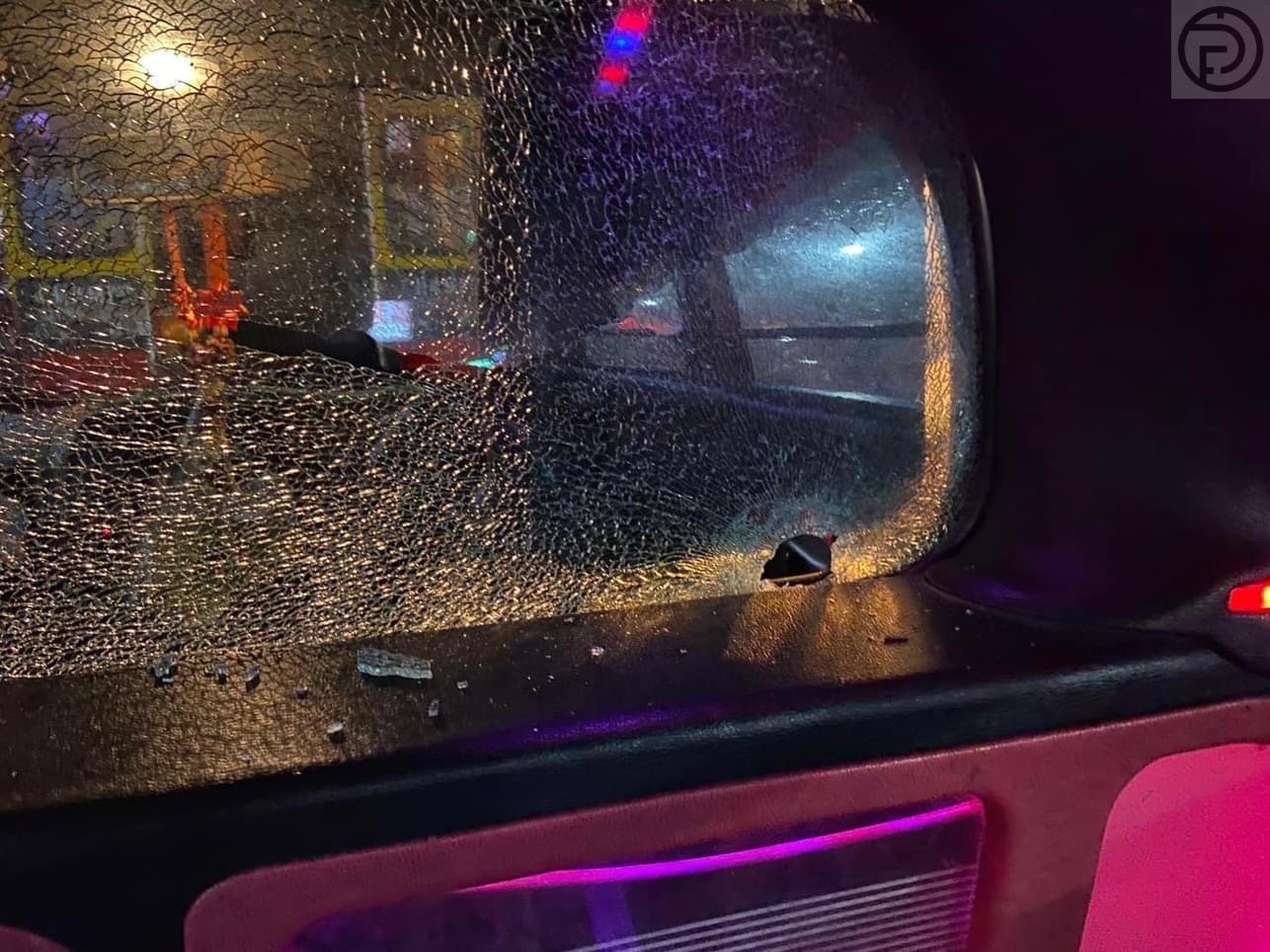 A Tuk Tuk taxi driver, Mr. Pongsak Pengporu, 42, had sustained two bullet wounds. He was rushed to the Patong Hospital.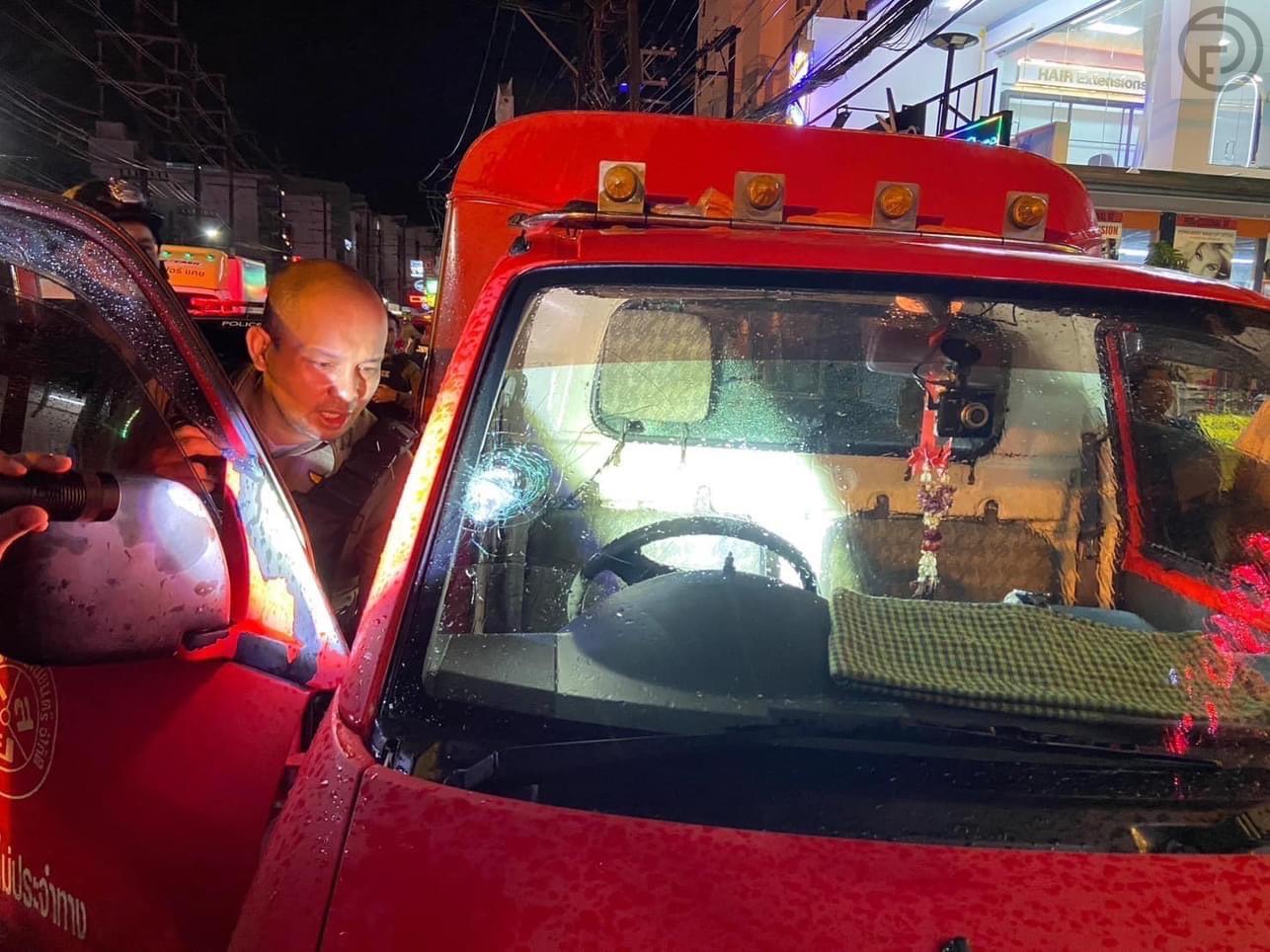 The male suspect, Mr. Kosit Prompiwat, 36, had already escaped in another Tuk Tuk taxi by the time police arrived. The Patong Police are still hunting for the identified suspect.
The cause of the argument, however, was not made clear to The Phuket Express team.