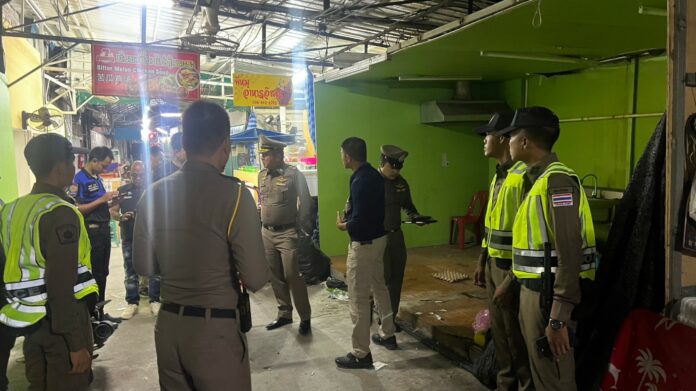 Hello, Phuket Express Readers and Supporters!
The following is our weekly feature in which we highlight the top local stories in our area of Phuket from the past week. The number of stories differs from week to week.
These are chosen and curated by our editorial team and are designed for our readers to get a quick "catch-up" of important stories they may have missed. We publish many stories daily and it is easy to lose track of important events or changes in our area. We do national recaps in a separate article, this is only the top local stories in the Phuket province.
They are in no particular order of importance but roughly in order of publishing. These are from Monday, November 13th, 2023, to Sunday, November 19th, 2023.
Police then found that the British man had been allegedly linked with many crimes in the Phuket area. He was also reportedly previously imprisoned in his home country for many cases such as selling illegal drugs and firearms.
2. A 26-year-old Australian man was arrested at Phuket International Airport after he arrived and handed his passport to officers with cocaine inside.
He was taken to the Sakoo Police Station to face charges of importing category 2 drugs into the kingdom and illegal possession of category 2 drugs.
3. There were in total 141 deaths and 18,600 injuries from road accidents in Phuket from January to November of this year, 2023, say Phuket officials.
Phuket aims to decrease the number of road deaths down to less than 110 yearly.
4. A 28-year-old Moroccan man was arrested after he was allegedly found working in a cannabis shop in Patong without a legal work permit.
Police went to the shop posing as customers before recording video of the Moroccan man selling cannabis to one of them.
5. In a shocking incident that occurred early in the morning today, a former bar worker went on a shooting rampage in the parking lot of Soi Lao near Bang La Road, Patong, and injured three people.
Mr. Jess, the alleged gunman, was apprehended by the police on the scene and taken to the Patong Police Station for further questioning.
That's it for this week, take care and be safe!