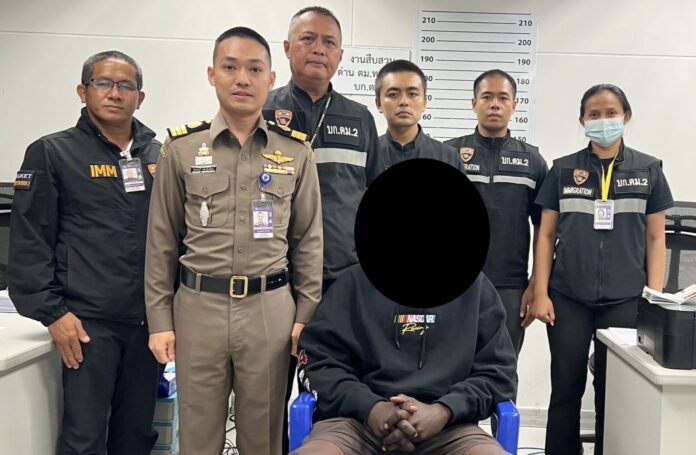 Phuket –
A 26-year-old Australian man was arrested at Phuket International Airport after he arrived and handed his passport to officers with cocaine inside.
The Phuket Immigration told the Phuket Express that on Tuesday (November 14th) they arrested a 26-year-old Australian man at the international arrivals terminal. Seized from him was 0.17 grams of cocaine. He was taken to the Sakoo Police Station to face charges of importing category 2 drugs into the kingdom and illegal possession of category 2 drugs.
The Australian man arrived in Phuket from Sydney on Monday (November 13th). He handed his passport to immigration officers at the checkpoint and the officers found a small plastic bag containing some white powder inside the passport. After testing, officers confirmed that the white powder was cocaine.
The name of the suspect was withheld by The Phuket Express and it was unclear if Thai police would be working with Australian counterparts to investigate the man further.
The suspect remained in police custody as of press time pending his aforementioned legal charges. He has denied all charges and claimed the packet wasn't his, he had no idea where it came from, and said he has never done drugs in his life.