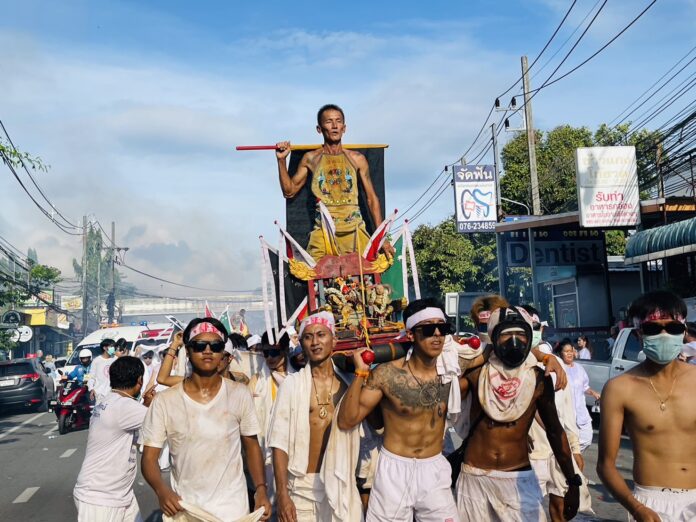 Phuket –
The vegetarian street procession on Sunday (October 22nd) was held by the Kathu Chinese Shrine which is the oldest Chinese shrine in Phuket.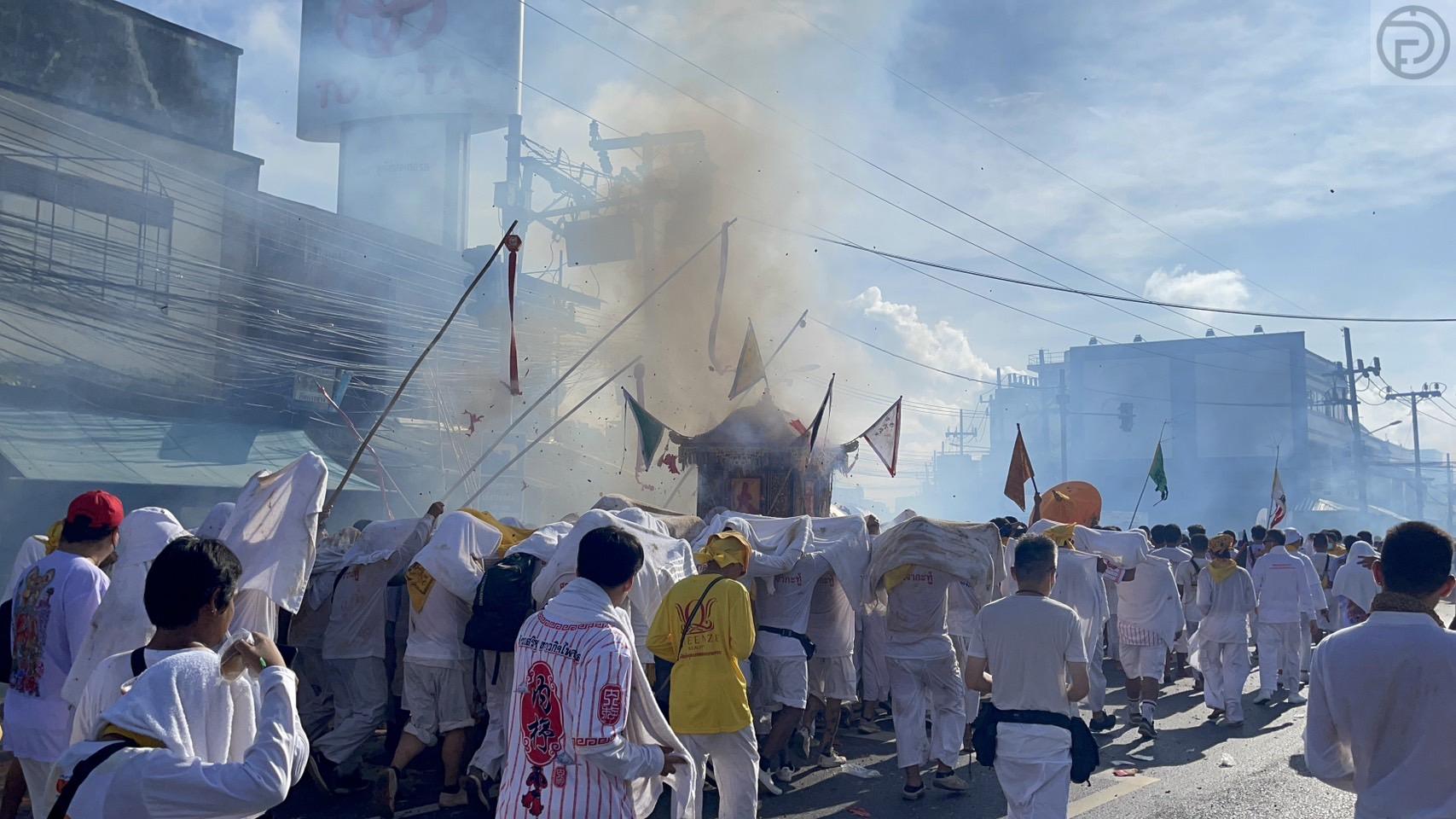 The Kathu Chinese Shrine is the origin of the Phuket Vegetarian Festival. The festival was started 198 years ago.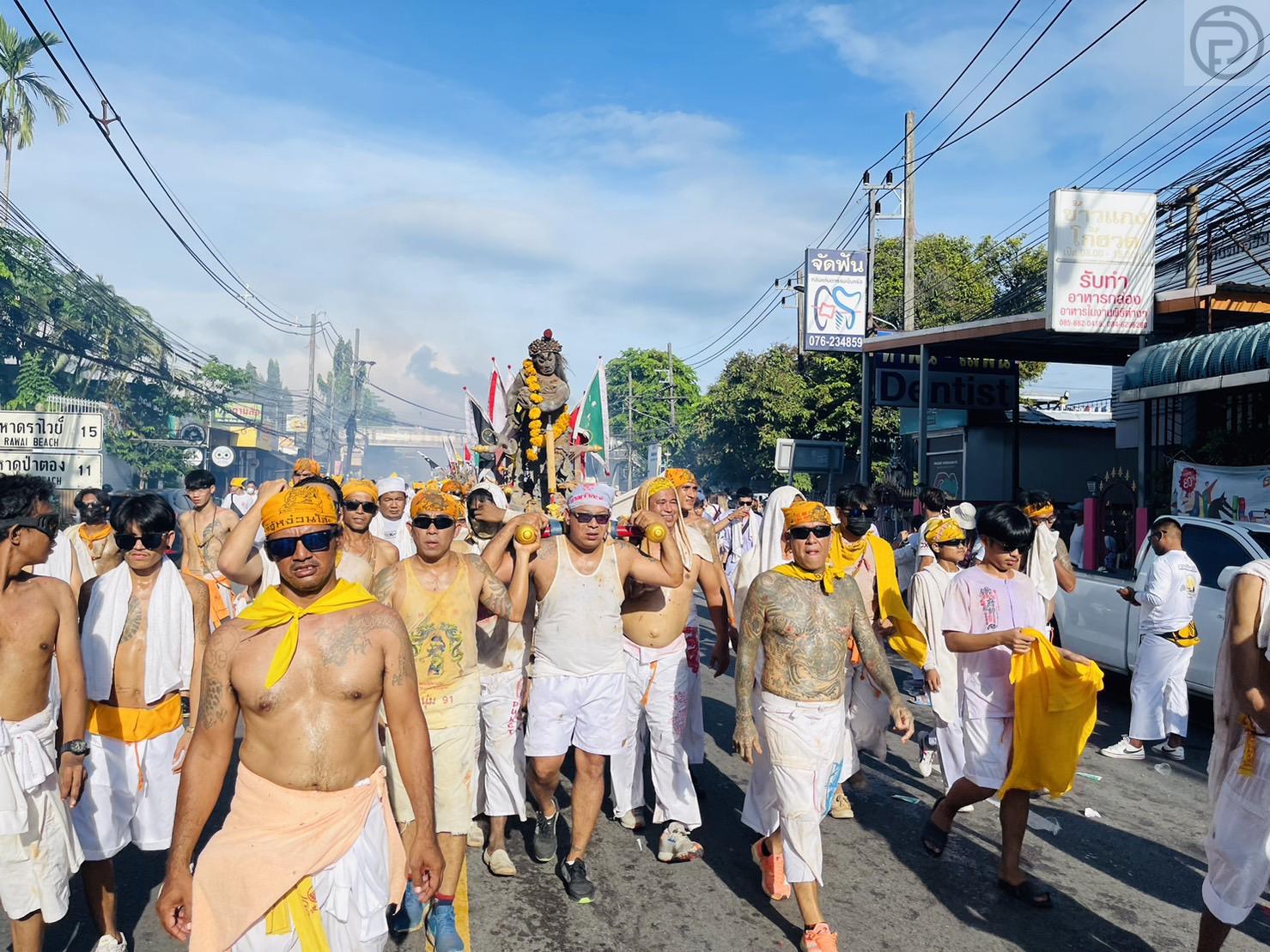 The original Phuket Vegetarian started at the Nai Thu Village which is now in the Kathu sub-district, Kathu District.
The Ew Geng sacred ceremony was held with the Nine Emperor Gods in a procession from the Kathu Chinese Shrine to Saphan Hin in Phuket town before heading back to the shrine.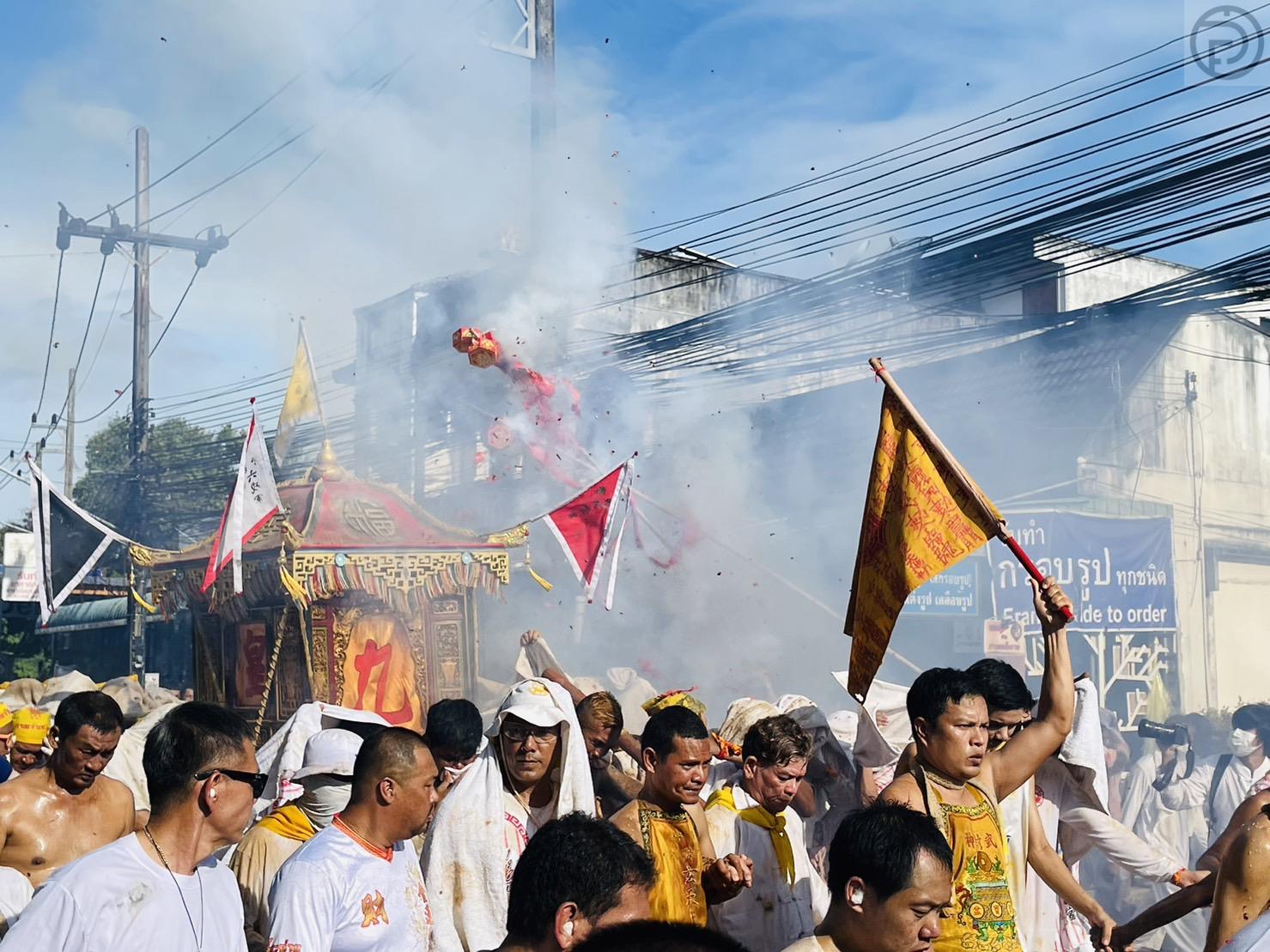 Male and female devotees were stabbing their faces with various items such as sharp rods and swords to show that they had relieved the burden of unlucky things and bad karma from the people who were waiting for them along the road. Many Thais and foreigners watched the procession.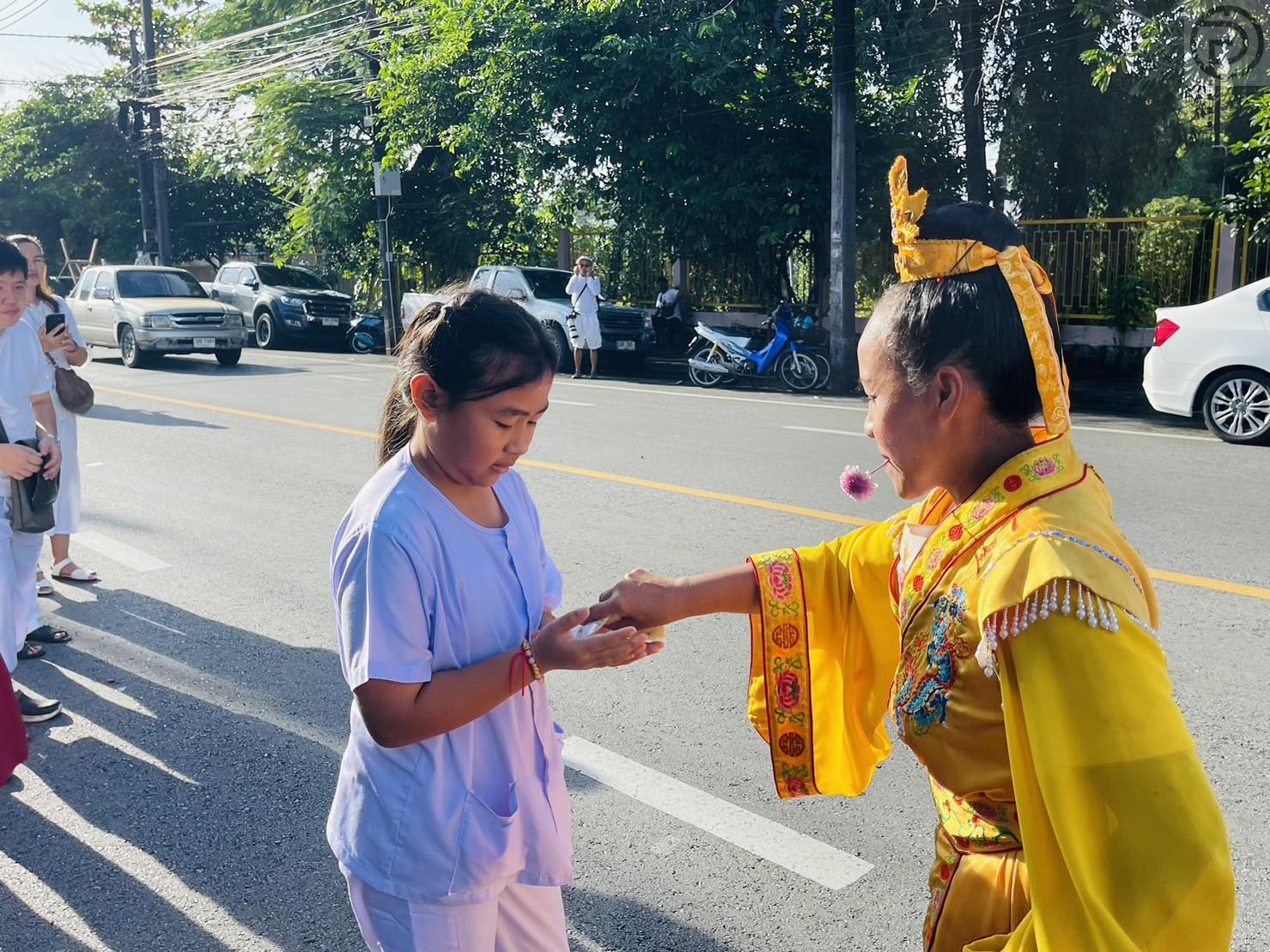 Some of these photos showing body modification may be disturbing to sensitive viewers, discretion is advised.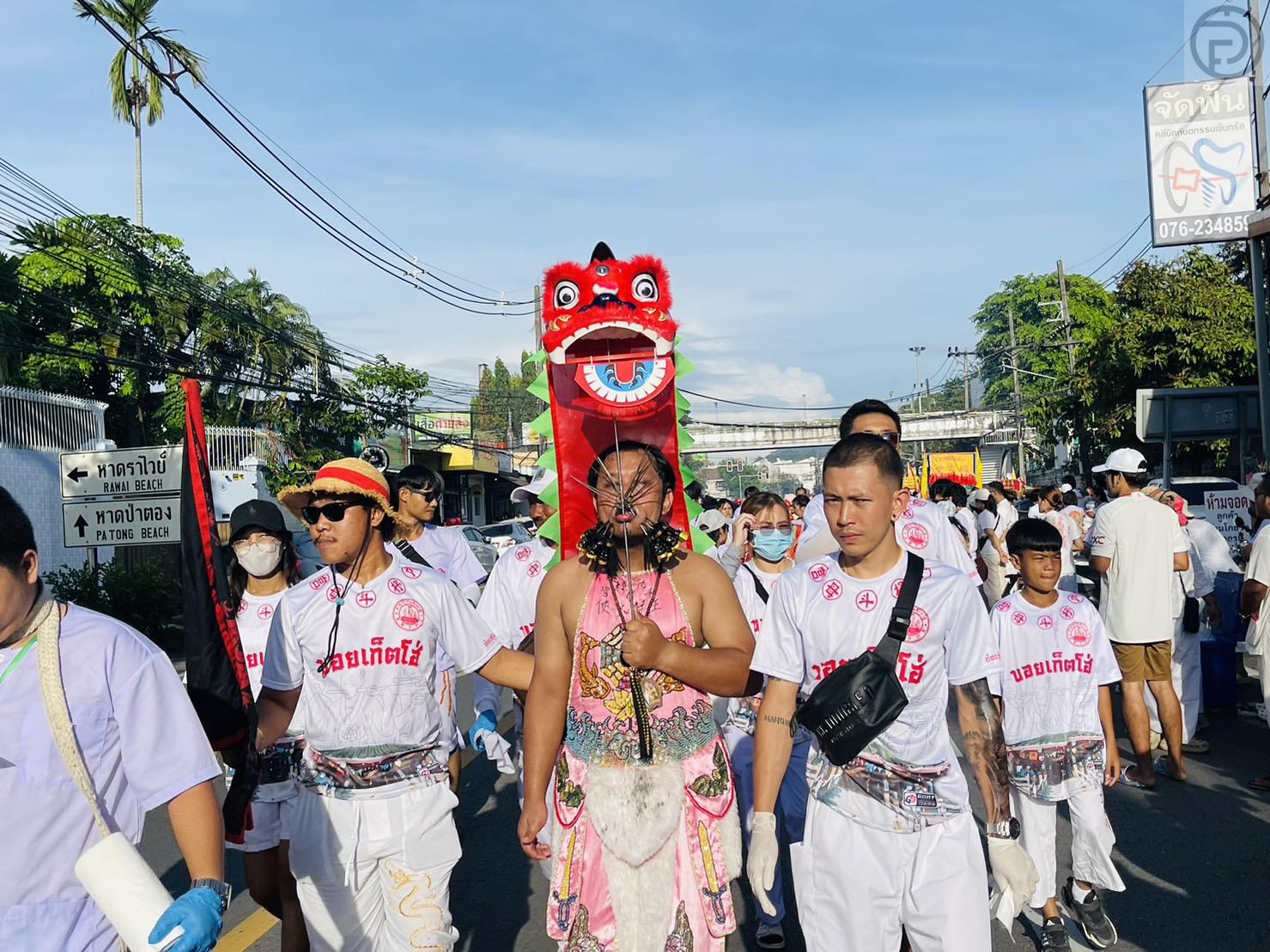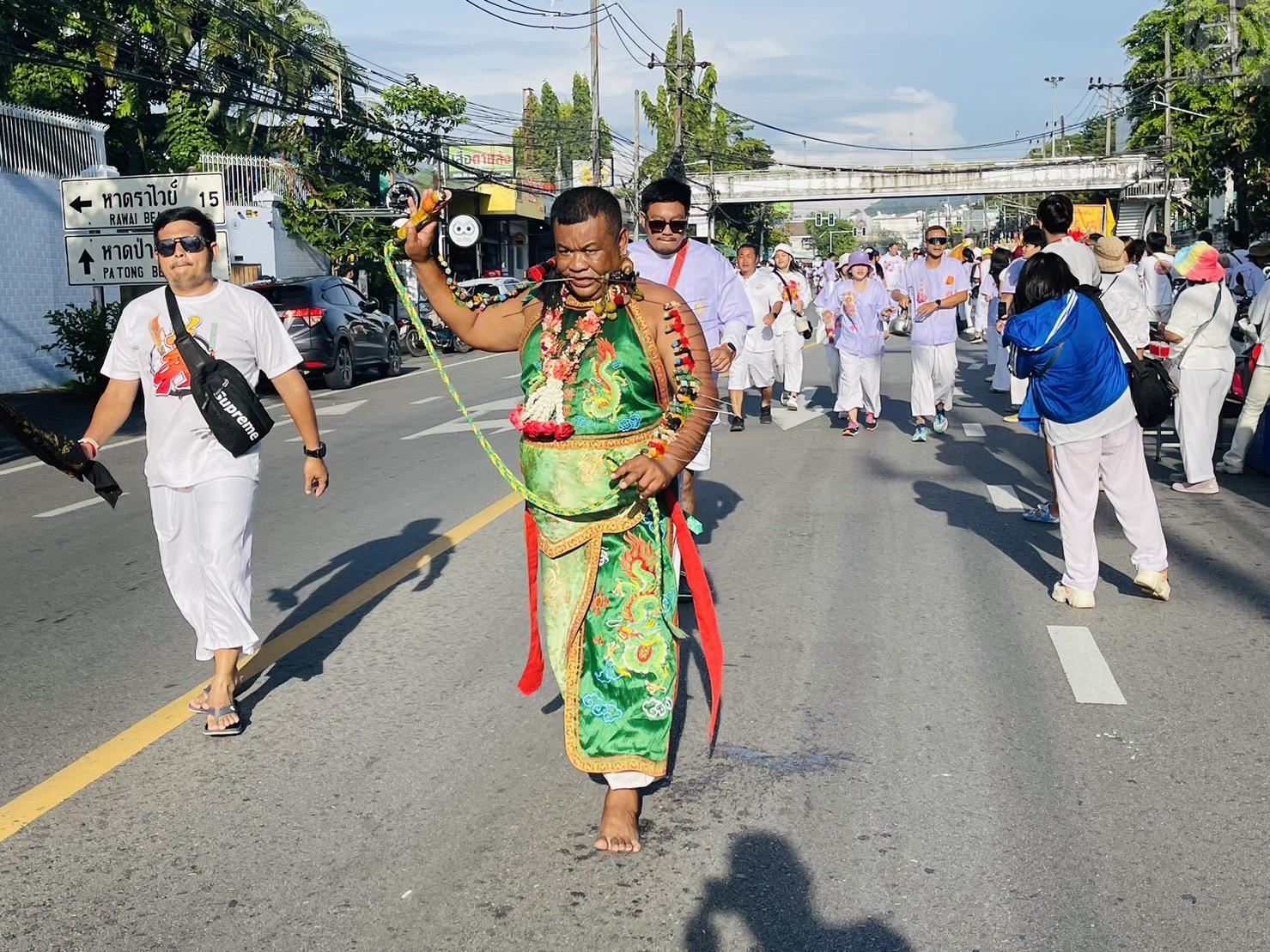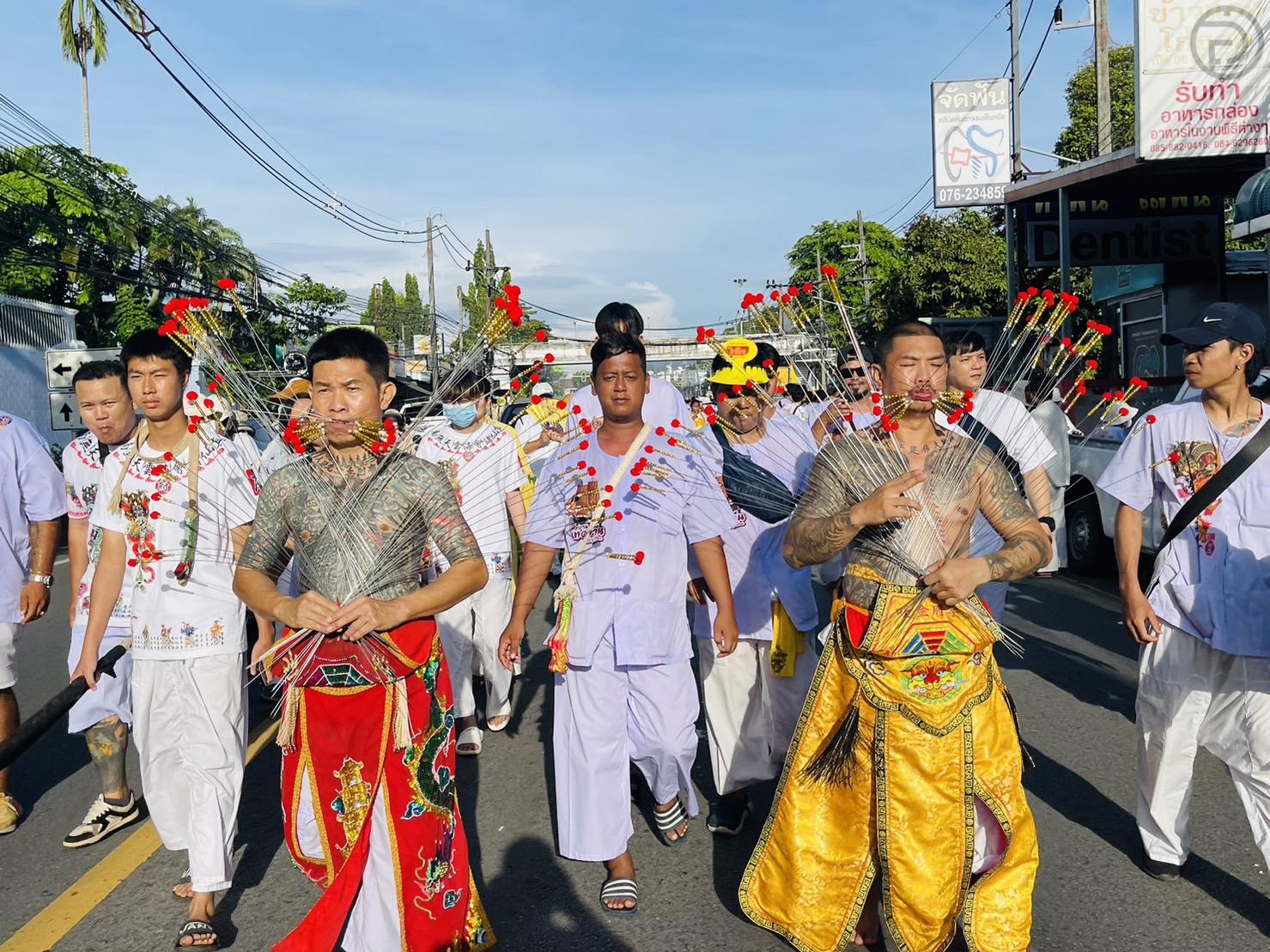 Related articles:
The annual Phuket Vegetarian Festival dates were set which will be held for nine days from October 15th to October 23rd, 2023 with many rituals scheduled, farewell rituals, and street processions.
The Phuket Vegetarian festival has officially begun after the Go Teng Pole was raised this past weekend.
The first day of the vegetarian festival street procession started at the Jor Su Kong Naka Chinese Shrine in Wichit yesterday, October 16th, 2023.
Day six of the Phuket Vegetarian Festival continued with a street procession led by the Bang Neow Chinese Shrine in Phuket Town.
More than 2,000 devotees joined in with the vegetarian street procession of the famous Jui Tui Tao Bo Geng Shrine today, October 21st, 2023.