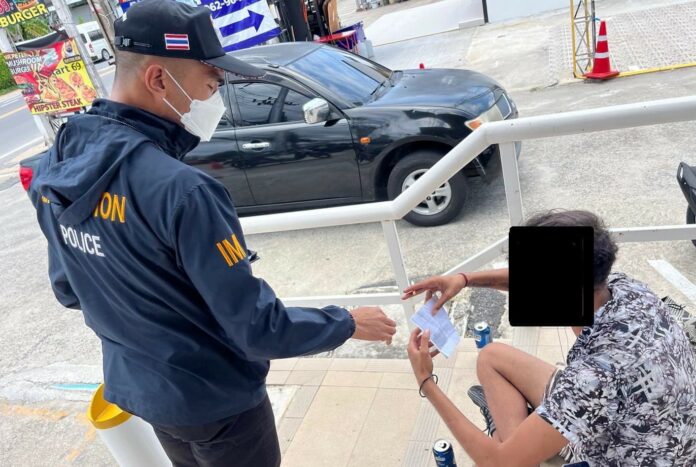 Hello, Phuket Express Readers and Supporters!
The following is our weekly feature in which we highlight the top local stories in our area of Phuket from the past week. The number of stories differs from week to week.
These are chosen and curated by our editorial team and are designed for our readers to get a quick "catch-up" of important stories they may have missed. We publish many stories daily and it is easy to lose track of important events or changes in our area. We do national recaps in a separate article, this is only the top local stories in Phuket province.
They are in no particular order of importance but roughly in order of publishing. These are from Monday, September 11th, 2023, to Sunday, September 17th, 2023.
Let's get started and see what the top local stories were!
Phuket Immigration inspected a company in Phuket after they were notified that there was allegedly a Russian person working there illegally.Officers checked and found that the Russian man has a legal work permit.
The Russian men who were found with legal work permits are facing charges of being a house owner and allowing foreigners to temporarily stay at his accommodation without reporting foreigners status to immigration officers within 24 hours.
3. A wanted Chinese suspect who allegedly created fake documents to borrow money resulting in 5.6 billon Baht in damages was arrested in Phuket.
The suspect had entered Thailand via Phuket International Airport earlier this month on September 5th with a THAILAND PRIVILEGE CARD (PE).
4. An Algerian man was arrested near Chalong Police Station for 193 days of overstay.
The 29-year-old Algerian man was arrested in front of a convenience store opposite the Chalong Police Station.
5. A Tuk Tuk taxi driver surrendered to Phuket police after he hit and injured a Saudi Arabian pedestrian and left the scene of the accident.
The foreign tourist was later fully identified as Mr. Alotaibi Meshari Midad, 38, a Saudi Arabian national.
That's all for this week, as always thanks for your support!