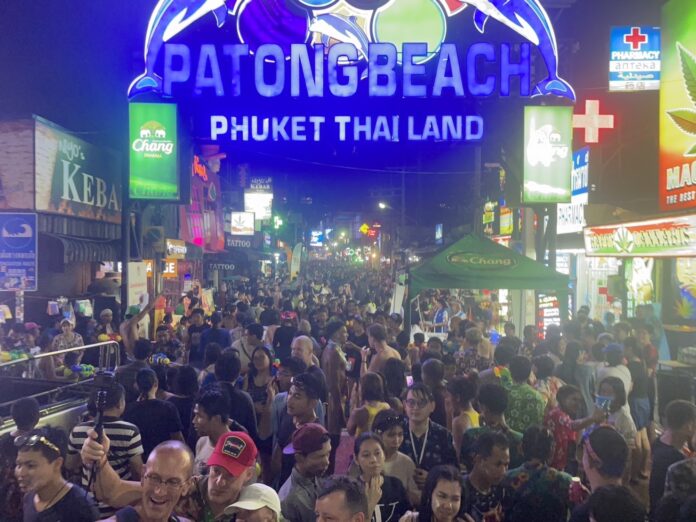 Hello, Phuket Express Readers and Supporters!
The following is our weekly feature in which we highlight the top local stories in our area of Phuket from the past week. The number of stories differ from week to week.
These are chosen and curated by our editorial team and are designed for our readers to get a quick "catch-up" of important stories they may have missed. We publish many stories daily and it is easy to lose track of important events or changes in our area. We do national recaps in a separate article, this is only the top local stories in Phuket province.
They are in no particular order of importance but roughly in order of publishing. These are from Monday, April 10th, 2023, to Sunday, April 16th, 2023.
Let's get started and see what the top local stories were!
The main road deaths were from accidents caused by drunk driving and not wearing seatbelts and helmets.
2. More than 200,000 tourists will visit Phuket during the Songkran festival which will generate at least 4.5 billion baht, says the Tourism Authority of Thailand.
By the middle of this year, Chinese tourists will be the top visitors in Phuket. More Chinese tourists are younger than the past and they are spending more money.
3. A kitchen staffer at a hotel in Thalang has died after being stabbed by a colleague.
The suspect, identified only as Mr. Sarayut, 20, was immediately arrested.
4. Phuket has announced in total two deaths in four days of Songkran's Seven Days of Danger road accidents campaign (April 11th to April 17th).
Most road accidents were caused by exceeding the speed limit and most victims were those who were not wearing helmets.
5. More than 19,000 people joined on the first day of Central Phuket Presents Big Island Water Fun 2023.
One of Songkran's big festivities was being held for five days and nights at Central Phuket.
That's all for this week, as always thanks for your support!
-=-=-=-=-=-=-=–=-=-=-=-=-=-=-=
Help support The Phuket Express in 2023!