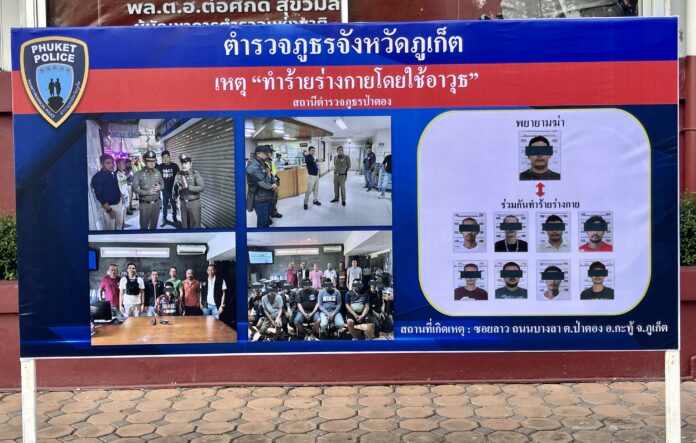 Patong –

A suspect has been charged with attempted murder after a shooting near Bang La Road, Patong, which injured three people.

Our previous story:

At the incident scene in the Kathu district, authorities found three victims, all Thai males, who had sustained gunshot wounds to their limbs.
Now for the update:

A press conference was held at the Phuket City Police Station led by the new Phuket Provincial Commander Major General Sinlernt Sukhum earlier this week. The suspect was identified by police only as Mr. Boy (alias), 37. Seized from him was a .38 caliber Smith & Wesson Special revolver.
Major General Sinlernt told Thai media that the suspect is facing charges of attempted murder, carrying a gun in public without permission, and shooting in public.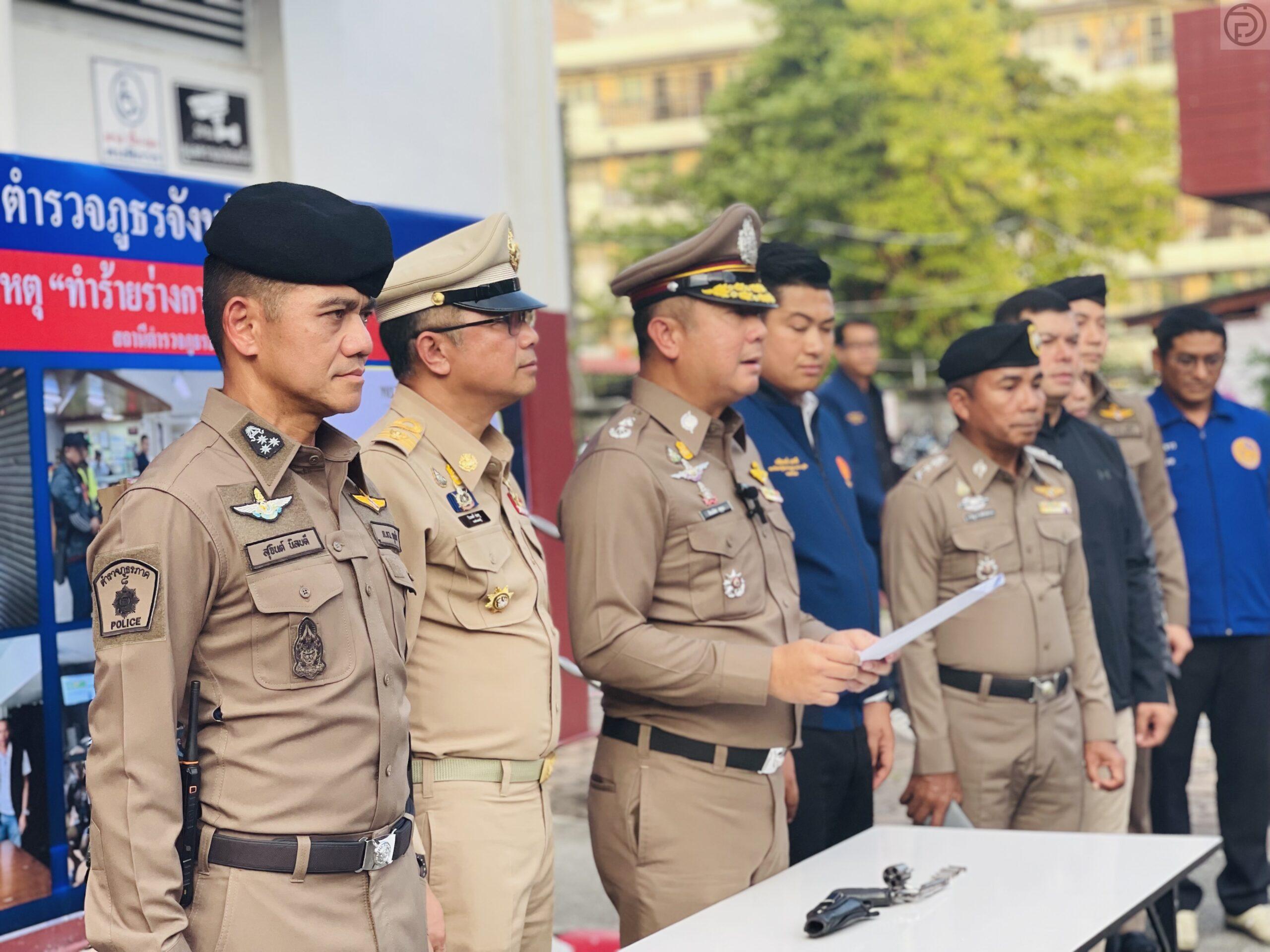 The suspect used to work at an entertainment venue on the Bangla Road, said Major General Sinlernt. The suspect stopped to work for one year before going back to work at the same place recently. Police checked CCTV footage nearby in the incident for evidence.
The CCTV footage showed that there were nine men running toward the suspect on Bangla Road for unknown reasons. Boy, the suspect, ran away from Bangla Road into Soi Laos nearby before using a gun that he was carrying to shoot at them. All nine men were also charged with mind and bodily harm.
There were four injuries in the incident which were three men and a woman. The three men were identified by the police only as Mr. Teerasak, Mr. Somnuek and Mr. Phonsak. All three men had sustained moderate injuries from bullet wounds and said to police that they are enemies with the suspect. The female injured is Mrs. Thidarat who was just an unfortunate bystander during the incident and suffered a non-fatal bullet wound.
The exact issue between the men and the suspect that led to their falling out and becoming enemies, leading to the shooting, was not revealed by Major General Sinlernt.