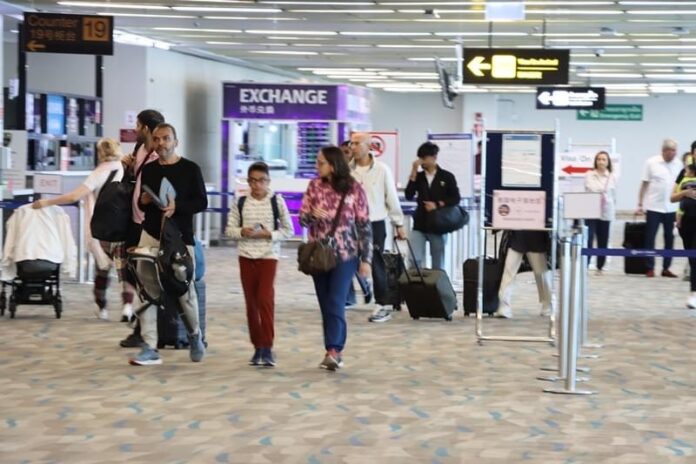 Phuket-
Phuket welcomed the first group of tourists from India into Thailand on the new visa exemption program over the past weekend.
Our previous story:
Prime Minister Srettha Thavisin announced on Tuesday that Thailand will grant a 30-day visa-free entry to tourists from India and Taiwan, in addition to current existing countries, in a bid to boost tourism.
Now for the update:
The director of the Phuket International Airport, Mr. Monchai Tanod, told the Phuket Express that on Friday (November 10th) at Phuket International Airport that officials and staff welcomed 220 tourists on a direct flight from Mumbai to Phuket and another direct flight from Delhi at noon on the free visa exemption program.
Phuket International Airport normally welcomes two flights from India daily which means about 650 passengers arrived per day. There is no direct flight from Taiwan to Phuket at the moment. However, from January 1st, 2024 onward there will be a direct flight daily which will carry about 180 passengers.
The airport receives a total of 1,500 international passengers per hour and has the capacity to welcome up to 2,400 per hour. Phuket Airport can process more flights with increased security and safety staff and officials.
Related articles:
The Thai government's free-visa policy for Chinese and Kazakhstani tourists has been endorsed in the Royal Gazette and published on Tuesday, September 19th.
Phuket welcomes tourists from China into the Thailand visa exemption program.
Phuket welcomes tourists from Kazakhstan into the Thailand visa exemption program.