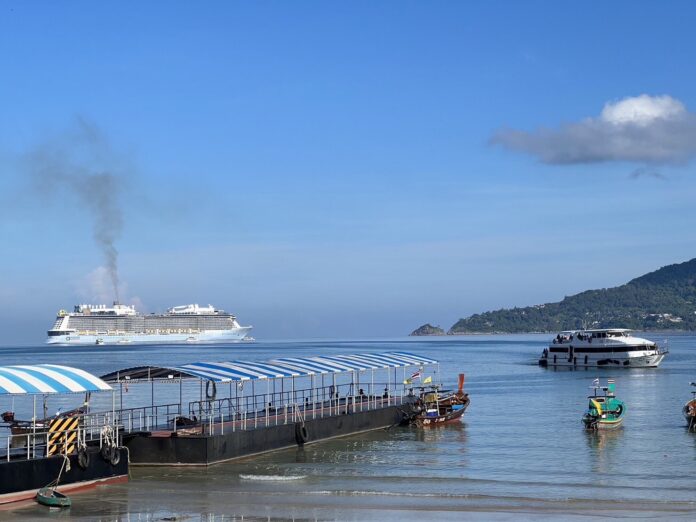 The following is our weekly feature in which we highlight the top local stories in our area of Phuket from the past week. The number of stories differs from week to week.
These are chosen and curated by our editorial team and are designed for our readers to get a quick "catch-up" of important stories they may have missed. We publish many stories daily and it is easy to lose track of important events or changes in our area. We do national recaps in a separate article, this is only the top local stories in Phuket province.
They are in no particular order of importance but roughly in order of publishing. These are from Monday, October 30th, 2023, to Sunday, November 5th, 2023.
Let's get started and see what the top local stories were!
The Phuket Immigration have taken legal action against multiple foreigners and withdrawn their permission to stay in Thailand as well as blacklisted them (Lifetime ban from entering the country).
A prominent Royal Thai Immigration commander has ordered a crackdown on 'foreign mafia' in Phuket after six foreigners, including Indian and Russian nationals, attacked Immigration officers.
Foreigners who are not respectful of Thai laws must be deported especially if they are being aggressive and are a threat to the country. All foreign criminals would be removed from Phuket and Thailand.
2. Taxi drivers in Patong filed a letter to the Patong Mayor after they found out about plans to allow a 40 Baht flat fee public transport service project around Patong.
The drivers feel that another public transport system will be too much and is not necessary for the number of tourists in Patong.
3. Police seized more than 49,000 methamphetamine pills in Phuket.
All three suspects were taken to the Phuket City Police Station and are facing charges of illegal possession of category 1 drugs with intent to sell.
4. A woman in Phuket won the first prize in the Thai lottery via digital tickets, receiving a prize of 24 million Baht.
Thai National lottery tickets are sold both at lottery shops and as digital tickets by the Government Lottery Office (GLO) online via the 'Pao Tang' application.
5. Phuket Immigration inspected a tour booth in Kata after they were notified by concerned citizens that a Russian was allegedly working illegally selling tour packages.
They found that the tour booth is being operated by the Ivan Durian Tour company with a legal tour license.
That's all for this week, as always thanks for your support!