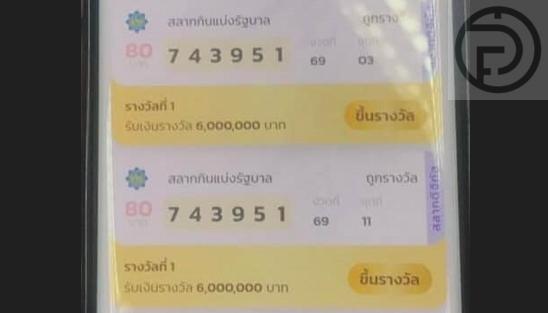 Phuket –
A woman in Phuket won the first prize in the Thai lottery via digital tickets, receiving a prize of 24 million Baht.
Ms. Duang, 48, last name withheld, a woman in Phuket, had four first prize digital tickets in the Thai national lottery, the results of which were announced on November 1st, 2023, receiving a total prize of 24 million baht.
Thai National lottery tickets are sold both at lottery shops and as digital tickets by the Government Lottery Office (GLO) online via the 'Pao Tang' application. Results are announced twice each month (the 1st and 16th of each month). One ticket for the first prize in the lottery is usually worth about 6 million Baht.