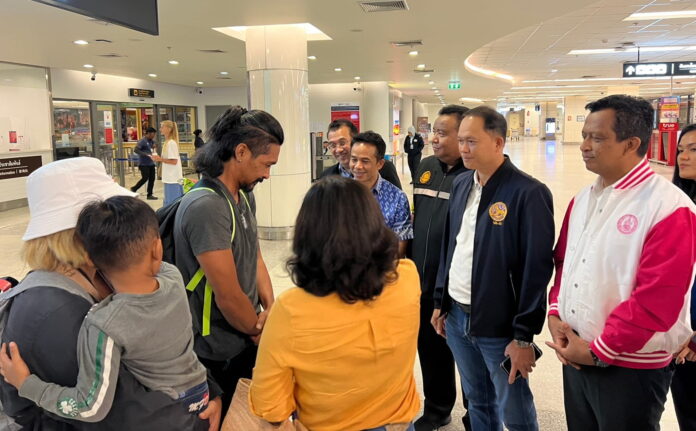 Phuket –
A man from Phuket safely arrived at Phuket International Airport from Israel.
The Thalang District Chief Mr. Bancha Tanuin told the Phuket Express that on Friday (October 20th), they welcomed home Mr. Natthaphorn Hongsa at the airport.
Mr. Natthaphorn is originally from Maikhao, Phuket. He was one of many Thai workers who was working in Israel and was affected by the current war between Hamas there.
Natthaphorn is one of ten identified Phuket residents who were working in Israel. However, he is the only one of the ten who has arrived back in Phuket. The rest of them did not want to come back because they feel that they are still safe or that the monetary and financial benefits of working in Israel outweigh the risk.
Related articles:
The Thai Prime Minister Srettha Thavisin has urged to evacuate all Thai workers in Israel who want to go back home by the end of this month, October 2023, by increasing more flights.
Thai Prime Minister Srettha Thavisin gave an interview in Beijing, China, saying he was saddened by the news about the death of another Thai citizen in Israel, as the death toll now stands at 30.