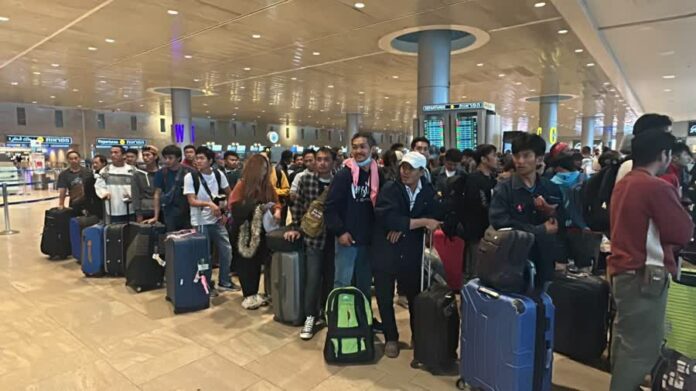 BEIJING (NNT) – Thai Prime Minister Srettha Thavisin gave an interview in Beijing, China, saying he was saddened by the news about the death of another Thai citizen in Israel, as the death toll now stands at 30.
In light of this, the government is collaborating with all relevant parties to accelerate the evacuation of Thai workers in the war-inflicted area.
PM Srettha said, "Currently, we are able to fly out an average of 400 Thai people per day and expect the number to increase to 600 people daily. We are confident that we will be able to assist all Thai people who have requested a return by the end of this month."
The Thai premier also urged undecided Thais to make a decision now for their safety as the situation is likely to drag on.
"I want Thais in Israel to make a decision now and come home. The government is ready and will do its best to transport people out as quickly and safely as possible. The Ministry of Foreign Affairs will coordinate with the embassy to provide flights to take Thai people to a safe area before flying them back to the country," said PM Srettha.
PM Srettha met with the Secretary-General of the United Nations (UN), Ant?nio Guterres, and leaders of many countries. Everybody expressed concern about the escalation of violence in Israel and voiced hopes that the conflict would end sooner than later.
The preceding is a press release from the Thai Government PR Department.