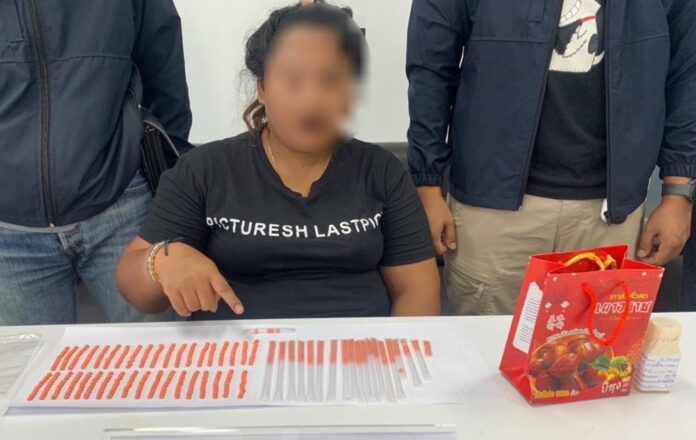 Rawai-
A local Thai woman was arrested with 551 methamphetamine pills at a village in Rawai.
The Chalong Police told the Phuket Express on Tuesday (October 9th) that they arrested a woman identified as Ms. Sakaoduen Hantalay, 30, at the Thai Mai village in Rawai, which also happens to be her hometown.
Seized from her were 551 methamphetamine pills. She was taken to the Chalong Police Station to face charges of illegal possession of Category 1 drugs with intent to sell.
Ms. Hantalay did not immediately release a statement or plea to the Thai media.
Related articles:
Officials have continued the crackdown in a local village in Rawai where illegal drugs are widely distributed.
A man was arrested with 90 Methamphetamine Pills in Rawai.
A man was arrested with methamphetamine pills in Rawai, Mueang Phuket.
A female suspect was arrested with 20 methamphetamine pills in a snack bag at a village in Rawai.