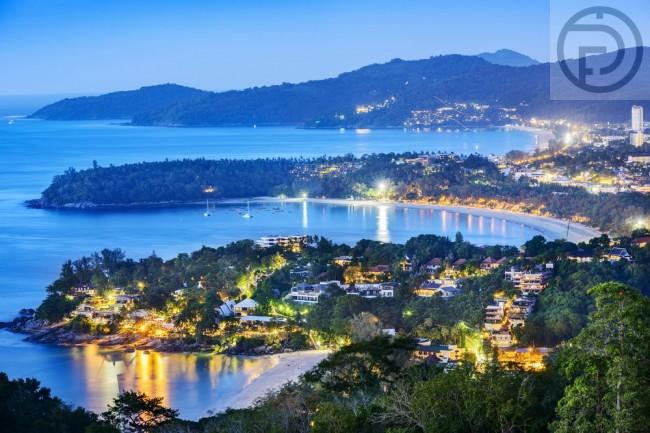 Hello, Phuket Express Readers and Supporters!
The following is our weekly feature in which we highlight the top local stories in our area of Phuket from the past week. The number of stories differs from week to week.
These are chosen and curated by our editorial team and are designed for our readers to get a quick "catch-up" of important stories they may have missed. We publish many stories daily and it is easy to lose track of important events or changes in our area. We do national recaps in a separate article, this is only the top local stories in Phuket province.
They are in no particular order of importance but roughly in order of publishing. These are from Monday, October 2nd, 2023, to Sunday, October 8th, 2023.
Let's get started and see what the top local stories were!
An illegal minivan taxi driver's driving license will be suspended for one year with points deducted after he dumped Russian passengers off in the middle of nowhere in Phuket to try to avoid a checkpoint looking for illegal taxi drivers.
Driving points will also be deducted from his driving license.
2. An owner was arrested for opening a bar without permission, selling alcohol past the legal closing time, and selling alcohol to underage customers at a bar on the Bangla Road in Patong.
The bar owner was facing charges of opening an entertainment venue without permission, selling alcohol past the legal closing time, and selling alcohol to people under the age of 20.
3. A British tourist has returned to a hotel in Thalang after he got lost.
It was unclear where the wife was during the situation or why the man went to the airport to ask for assistance versus a local police office.
4. A Chinese woman died after she fell from a hotel in Karon, Phuket.
Ms. Zou entered Thailand on October 2nd, 2023 with a tourist visa.
A Tunisian ex-boyfriend told police he was holding a Chinese woman's leg to try to save her before she fell to her death from a hotel in Karon.
Hotel staffers told police that they heard some noise and they saw that the foreign man was holding the Chinese woman by her leg from a balcony on the 10th floor before the woman fell down.
5. A minibus with about 30 Chinese passengers suffered from what the driver said was a brake failure on Patong Hill. The resulting incident led to the tourists being delayed from reaching their destination and having to be transported via other vehicles.
It was unclear if an investigation would take place into the incident by the bus company.
That's all for this week, as always thanks for your support!