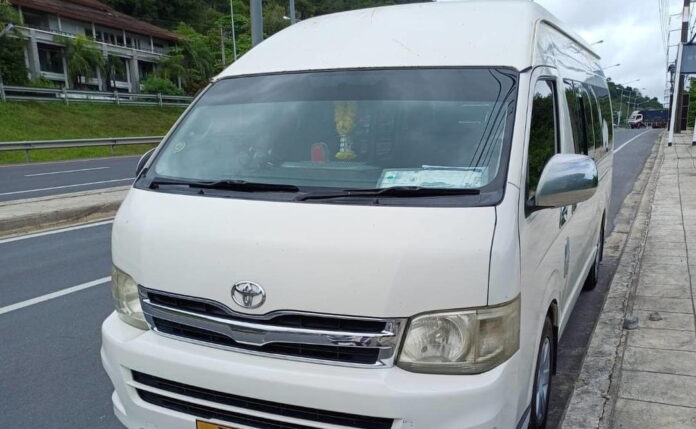 Phuket –
An illegal minivan taxi driver's driving license will be suspended for one year with points deducted after he dumped Russian passengers off in the middle of nowhere in Phuket to try to avoid a checkpoint looking for illegal taxi drivers.
Our previous story:
A minivan taxi driver was fined 5,000 baht for dumping two Russian passengers off on a random road to try to avoid a police checkpoint in Phuket.
Now for the update:
The Phuket Land Transport Office (PLTO) Chief Mr. Atcha Buajan told the Phuket Express that they are contacting the unidentified minivan driver for further questioning and investigation. His driving license will be suspended for one year and he will not be allowed to drive a minivan for one year. Points will also be deducted from his driving license.
This is in addition to already being fined 5000 baht for the incident which went viral on Thai social media.
Phuket law enforcement stated that the incident hurt tourism and legitimate taxi drivers as the stranded Russian tourists took to social media to describe their plight and the resulting videos went viral. The damage to the tourism industry is why the decision was made for such a harsh penalty, said the PLTO.