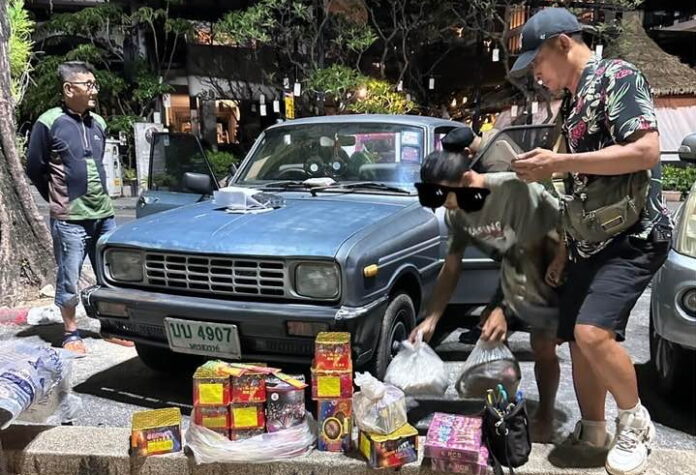 Patong –
A man was arrested after he was found selling fireworks and floating lanterns without permission on Patong beach.
The Patong Police told the Phuket Express that they had arrested a man at Patong Beach after midnight on (September 28th). Seized from him were 29 sets of various fireworks and floating lanterns'.
He was taken to Patong Police Station to face charges of selling fireworks without permission and selling floating lanterns in a public walkway.
The Phuket Express noted that the Patong Police did not reveal his name and age.
Similar story:
A teenager was taken to the Patong police station after he played with fireworks on Patong Beach.