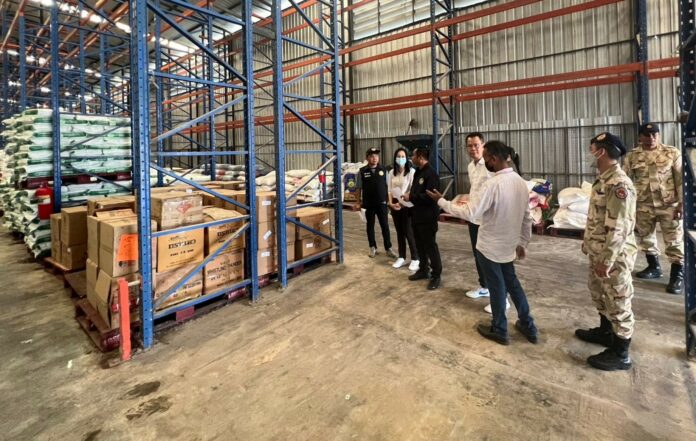 Phuket –
There are 47 legal operators selling fireworks in Muang Phuket district and officials are planning to inspect and visit all of them.
Our previous story:
At least ten people have died, 118 people have been injured, and more than 200 families have suffered, many with their homes destroyed, after a fireworks warehouse exploded in the Su-Ngai Kolok district on late Saturday afternoon (July 29th).
A man has lost four family members after a fireworks warehouse exploded in Narathiwat.
Following a massive fireworks explosion in Narathiwat province that claimed the lives of 12 people and left 121 others injured on July 29, authorities quickly identified the owners of the ill-fated warehouse responsible for the catastrophic blast.
The Phuket Governor has ordered inspections at firework shops.
Now for the update:
Officials from the Mueang Phuket District Office led by the district chief Mr. Pairoj Srilamoon have continued to inspect firework shops. Mr. Pairoj told the Phuket Express that the inspection is aimed to prevent any illegal firework shops and to prepare for the upcoming Phuket Vegetarian Festival in October.
There are 47 legal operators selling fireworks in the Muang Phuket district. All operators who are selling fire crackers and fireworks in Mueang Phuket district and were inspected have legal licenses and they are NOT overstocked with these items in their shops. They are being informed to be aware of fire and safety procedures.