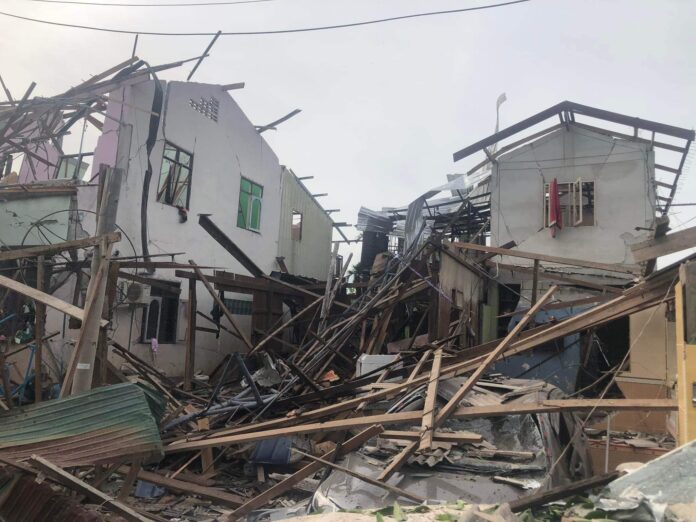 PRESS RELEASE:
Following a massive fireworks explosion in Narathiwat province that claimed the lives of 12 people and left 121 others injured on July 29, authorities quickly identified the owners of the ill-fated warehouse responsible for the catastrophic blast.
The couple, identified as Sompong Na Kul and his wife, Piyanut Puengworawat, were the proprietors of the establishment, initially known as "Weerawat Panit," operating as a shop selling farm equipment and kitchenware in Muno subdistrict.
According to Provincial Police Region 9 Commissioner Pol Lt Gen Nanthadet Yoinual, the couple later converted the shop into a warehouse, where they began storing a significant quantity of fireworks. It was estimated that more than 1,000 kilograms of fireworks had been illegally kept at the site, based on the presence of deep holes discovered during investigations.
Following the devastating incident, the couple reached out to the police and expressed their willingness to surrender on August 1. Pol Lt Gen Nanthadet made it clear that should they fail to surrender, warrants for their arrest would be issued promptly.
Sungai Kolok District Assistant Chief, Suchart Kijakarn, disclosed that the owners had obtained permission to construct and operate the warehouse. However, during the application process, they did not specify the type of goods intended to be stored. Soon after its conversion, the warehouse was transformed into a storage facility for a diverse assortment of fireworks.
The preceding is a press release from the Thai Government PR Department.
A man has lost four family members after a fireworks warehouse exploded in Narathiwat.