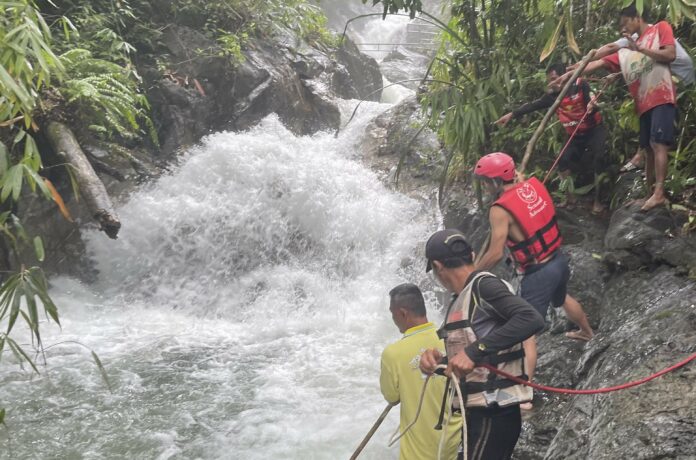 Phang Nga –
A 6-year-old Egyptian girl tragically drowned at a waterfall in Mueang Phang Nga.
The Mueang Phang Nga District Chief Mr. Pongsak Wetthayawong was notified of the sad incident on Wednesday (July 26th) from a village headman in the Song Preak sub-district.
Rescue workers arrived at the Ton Song Preak Waterfall and discovered a 6-year-old Egyptian girl who reportedly fell into the waterfall by accident. It took about half an hour to find the girl's body which was stuck between large rocks. The girl had been on a trip with her family with a tour company and was a tourist.
The name of the girl has been withheld by TPN media due to her age and out of sensitivity for the family of the victim.
Earlier this year a German tourist was seriously injured after falling from a waterfall in Samui.
In December of last year, 2022, another foreign tourist fell from a Samui waterfall and was injured.