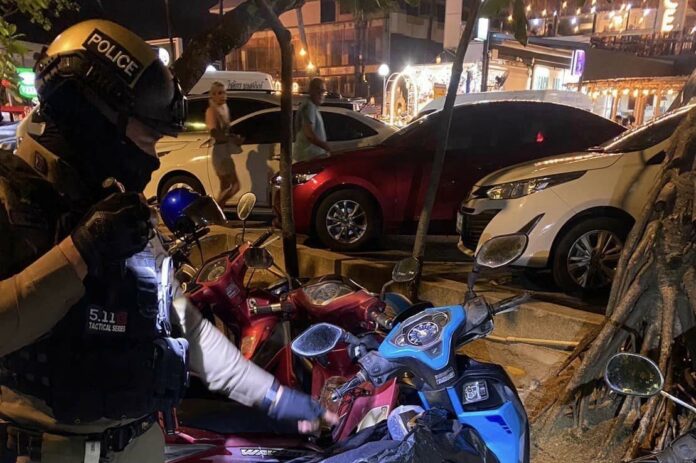 Patong –
Five fireworks were seized on Patong beach.
The Patong Police Deputy Chief Lieutenant Colonel Somphon Surin told the Phuket Express that on Monday night (July 24th) they inspected Patong Beach for tourists' safety and for an ongoing crackdown on fireworks.
They found two large fireworks and three medium sized fireworks hidden in a black plastic bag on a parked motorbike. Those items were seized but no owner was found.
This is part of a regular crackdown on sales of illegal fireworks on Patong Beach, as seen below.
A man was arrested for selling fireworks on Patong Beach.
Floating lanterns and fireworks were seized on the Patong beach after complaints.
The Patong Municipality has warned the public that no fireworks or floating lanterns are allowed for any event, unless special approval is given by Patong officials, with punishment strictly being enforced.
Two men were arrested for selling fireworks at Patong Beach.