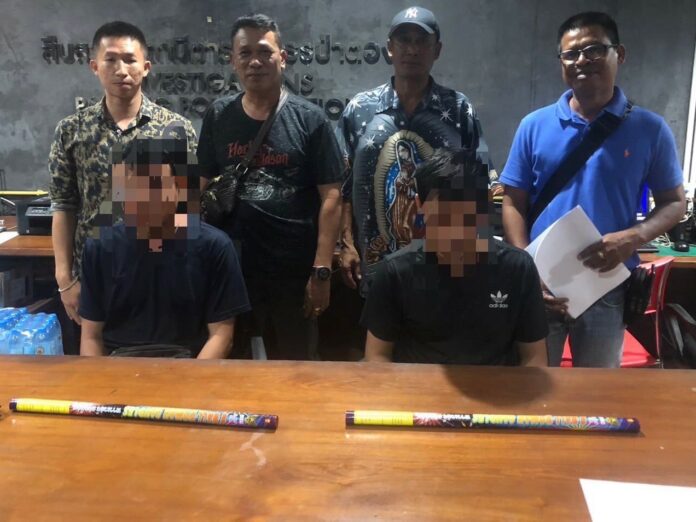 Patong –
Two men were arrested for selling fireworks at Patong Beach
The Patong Police told the Phuket Express that they had received complaints that fireworks were being sold and displayed at Patong Beach which had become a public nuisance to locals and tourists.
Patong Police later inspected Patong Beach. They arrested two Thai men who were identified by police only as Mr. Udomdet and Mr. Sampan. Seized from them were two sets of fireworks.
They were taken to the Patong Police Station to face charges of selling fireworks without permission.
This is part of a regular crackdown on sales of illegal fireworks on Patong Beach, as seen below.
A woman was arrested for selling fireworks at Patong Beach.
Floating lanterns and fireworks were seized on the Patong beach after complaints.
The Patong Municipality has warned the public that no fireworks or floating lanterns are allowed for any event, unless special approval is given by Patong officials, with punishment strictly being enforced.