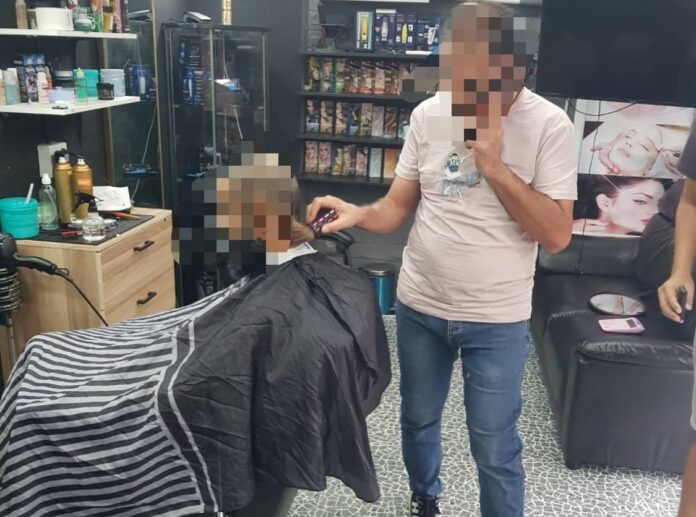 Patong –
A Jordanian man was arrested in Patong after he was found to be providing a barber service to foreign customers which is a protected occupation only for Thai people.
The Patong Police told the Phuket Express that on Wednesday (July 19th) they received complaints from concerned citizens that a foreign man worked at a barber shop on the Rat Uthit 200 Pi in Patong in which the owner is a Thai woman.
They inspected the barber shop to find a man only identified as Mr. Osamh who was doing barber work for a foreigner. He was unable to present any legal work documents to police. He did, however, show photos of his passport in his mobile phone to police and showed that he is a Jordanian. No work permit was found in his passport on his mobile phone's photos.
He admitted to police that he worked at the barber shop and he was taken to the Patong Police Station. The Phuket Express notes that barbers and salon workers are a protected Thai occupation and foreigners cannot work in this field or obtain work permits to do so.
It was unclear if the owner of the barber shop, who was not identified, would be charged notes The Phuket Express.
Related articles:
The Patong Police have investigated after they received complaints that foreigners were doing forbidden jobs as barbers and salon workers.
Three Russian women were arrested in Thalang for allegedly providing salon and nail services which is a protected occupation only for Thai people.