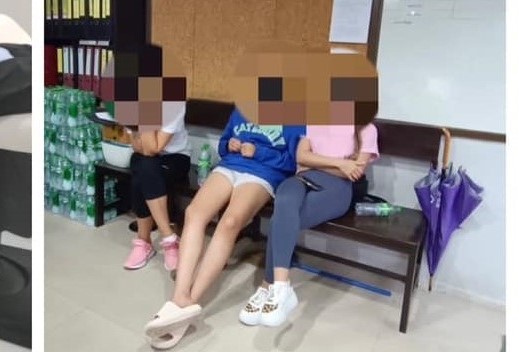 Phuket –
Three Russian women were arrested in Thalang for allegedly providing salon and nail services which is a protected occupation only for Thai people.
Lieutenant Colonel Tawan Lekmart of the Cherng Talay Police told the Phuket Express that they and Phuket Immigration Officers on Tuesday (July 18th) arrested three Russian women who were identified only as Ms. Mazhitova, 22, Ms. Moiseenko, 32, and Ms. Nesterova, 26, at a salon in Cherng Talay.
They were allegedly found doing salon and nail services for foreign customers. They were taken to the Cherng Talay Police Station to face charges of working illegally.
The arrest came after social media complaints that foreigners are working in protected Thai occupations. The Phuket Express notes that barbers and salon workers are a protected Thai occupation and foreigners cannot work in this field or obtain work permits to do so.
Related article:
The Patong Police have investigated after they received complaints that foreigners were doing forbidden jobs as barbers and salon workers.