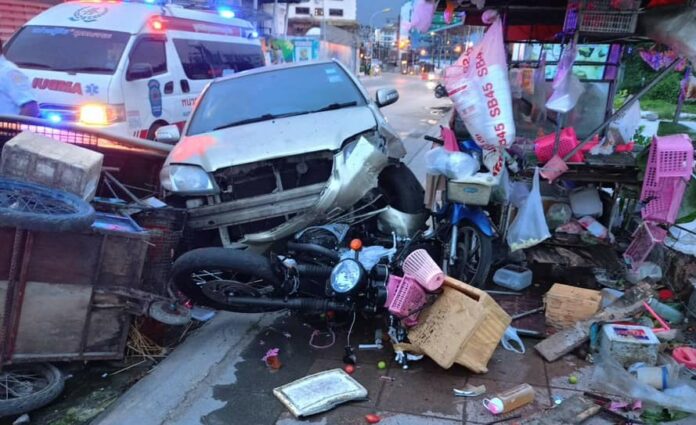 Patong –
One person has been injured after a sedan crashed into multiple food vendors in Patong.
Emergency responders told the Phuket Express that they were notified of the accident on Tuesday morning (June 27th) on the Phra Metta Road in Patong. They arrived at the scene to find two damaged motorbike sidecar food vendors. One was on the footpath and one was on the roadside.
The damaged sedan was found nearby. The male driver had sustained several injuries and he was taken to the Patong Hospital. His name, age, and nationality were not identified by emergency responders.
There was another similar road accident in Patong recently.
A driver sustained injuries after his minivan crashed into a power pole and a shop in Patong. In total eight vehicles were damaged in the incident.