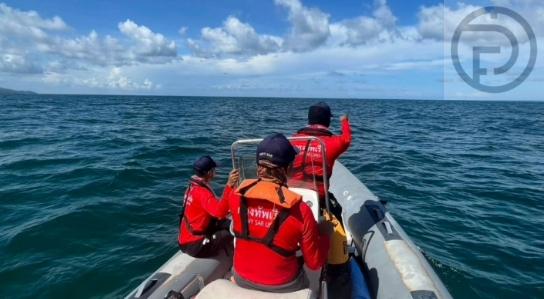 Krabi –
A body was reportedly found floating near an island in Krabi but as of press time officials have failed to recover the deceased.
The Royal Thai Navy Third Area Command told the Phuket Express that they were notified of the body from a fishing boat captain near the Lanta Island on Monday morning (June 26th).
They went out to the sea with two boats but there were strong waves that obstructed the search and recovery operation. The location of the body that has been reported was far from any nearby land and due to rough conditions of the ocean the search was paused.
This isn't the first recent body discovered floating in Thai waters, with one being found in a gruesome condition just this past weekend also in Krabi.
A male body missing both his head and hands has been found floating near the Phi Phi Islands in Krabi.
Just a few weeks prior, a local fisherman was found floating deceased in the sea near Thalang in what police deemed was an accident while fishing alone.
Last month, a Russian tourist was found floating in the sea deceased near Patong after allegedly getting knocked off his feet by a wave and getting washed away while taking a selfie.
In March of this year a Romanian man who had gone missing while diving and in which authorities spent almost two months searching for was found deceased in the sea.