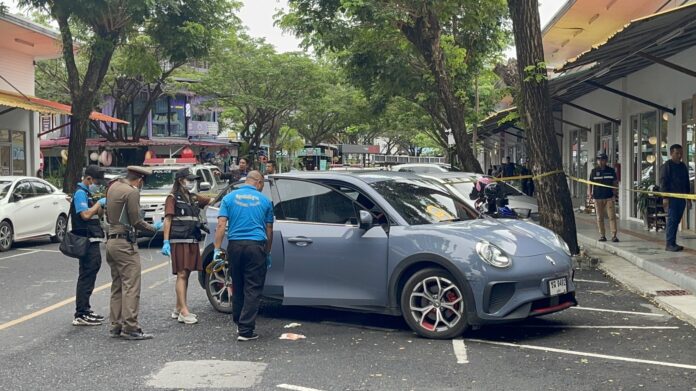 Hello, Phuket Express Readers and Supporters!
The following is our weekly feature in which we highlight the top local stories in our area of Phuket from the past week. The number of stories differ from week to week.
These are chosen and curated by our editorial team and are designed for our readers to get a quick "catch-up" of important stories they may have missed. We publish many stories daily and it is easy to lose track of important events or changes in our area. We do national recaps in a separate article, this is only the top local stories in Phuket province.
They are in no particular order of importance but roughly in order of publishing. These are from Monday, June 5th, 2023, to Sunday, June 11th, 2023.
Let's get started and see what the top local stories were!
Another illegal entertainment venue in Phuket Town was raided for allegedly opening over the legal closing time.
This continues a trend of regular raids over the week.
2. A wannabe thief failed after trying to break into a bank in Phuket Old Town. The thief then broke into a bakery shop nearby instead.
It is believed that the wannabe bank robber sped away after the siren in the bank went off.
3. A foreign man was shot in a car which was parked at a cafe at the boat avenue in Thalang.
A 44-year-old Russian man has sustained injuries from gunshots while he was in a parked car in front of a café in Cherng Talay.
A foreign suspect was arrested at Phuket International Airport after a Russian businessman was injured after being shot while he was in a car in Cherng Talay at a local cafe.
A Kazakhstani suspect has been arrested at Phuket International Airport after a Russian businessman was injured after being shot while he was in a car at a popular cafe in Phuket. The suspect has initially been charged with overstaying.
A Kazakhstani man, suspected of shooting a Russian man who was sitting in his car at a popular Phuket Cafe, has denied all charges including intent to murder. A gun believed to be the weapon used in the crime has been found in a pond in Cherng Talay, Thalang.
As of press time the suspect continues to claim his innocence despite a significant amount of evidence.
4. The Phuket Provincial Health Office (PPHO) is investigating after many students in Phuket went down with diarrhoea.
Thailand is in the rainy season and the weather is suitable for many germs that can cause diseases.
That's all for this week, as always thanks for your support!
=======================
Don't forget to subscribe to our newsletter and get all our news delivered to you in one spam-free daily e-mail Click here! OR, enter your e-mail below!
Help support The Phuket Express in 2023!