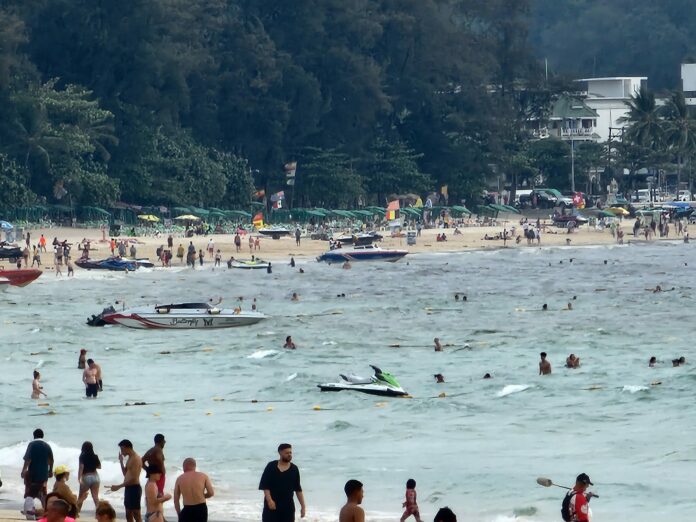 Hello, Phuket Express Readers and Supporters!
The following is our weekly feature in which we highlight the top local stories in our area of Phuket from the past week. The number of stories differ from week to week.
These are chosen and curated by our editorial team and are designed for our readers to get a quick "catch-up" of important stories they may have missed. We publish many stories daily and it is easy to lose track of important events or changes in our area. We do national recaps in a separate article, this is only the top local stories in Phuket province.
They are in no particular order of importance but roughly in order of publishing. These are from Monday, April 3rd, 2023, to Sunday, April 9th, 2023.
Let's get started and see what the top local stories were!
A similar case happened to another Dutch man who also received assistance from the embassy too. Both of them did not receive any yellow or red cards, however. It is unclear if Thai Immigration will review the incidents or comment on them.
2. A woman was arrested at Phuket International Airport with more than two kilograms of cocaine worth more than ten million baht, says Thai Customs.
Customs officers also did not release the name of the country that the woman had been traveling from to enter Thailand, only stating that the suspect is a Thai national.
3. A Chinese national was arrested at the Phuket International Airport for illegally working in Thailand.
Another Chinese national was arrested at Phuket International Airport for illegally working in Thailand.
4. Officials are urging Phuket residents to save water as water resources are limited and Phuket could be close to a drought.
The highest risk for drought are 19 villages in Kamala, Patong, Thep Krasattri, Mai Khao and Wichit. These areas only had enough water supply until the end of March which means these areas are already lacking water supplies.
5. A Ukrainian woman was arrested after she spray painted anti-Russia statements on rocks and benches at a famous viewpoint in Wichit.
The Ukrainian woman said she did not mean to damage Phuket's image but told Thai police she only wanted to show her views about the ongoing war between Russia and Ukraine.
That's all for this week, as always thanks for your support!
Help support The Phuket Express in 2023!