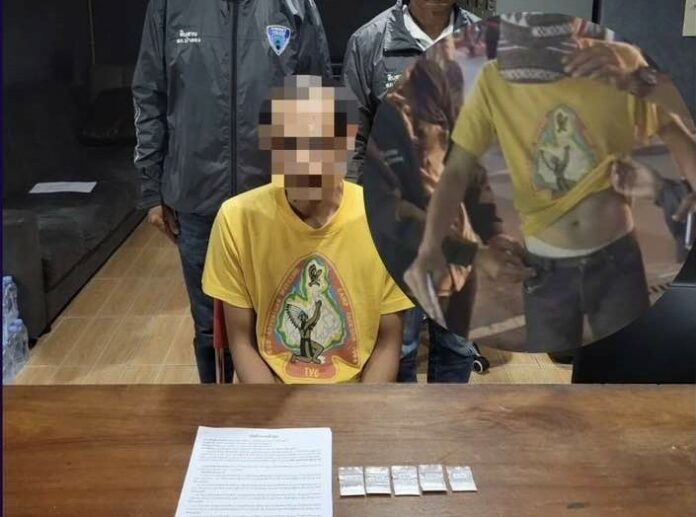 Patong –

An entertainment venue staffer on the Bangla Road was arrested after he was found selling medicine as an illegal drug to tourists.

The Patong Police told the Phuket Express that earlier this week they arrested a suspect identified only as Mr. Prawit on the Bangla Road. He tested positive for methamphetamine said Thai police.
Prawit was found with five small plastic bags with Tramadol powder which was in total 3.37 grams. The Phuket Express noted that Tramadol is medicine that is used for severe pain relief. Prawit was claiming, however, that the Tramadol was stronger illegal drugs.
Prawit was taken to the Patong Police Station to face charges of selling medicine without permission and using illegal drugs (methamphetamine pills).
He admitted that he bought the Tramadol from a pharmacy to sell to foreign tourists for 1,000 baht per small bag. The Tramadol power looks a bit like heroin and cocaine, said Prawit, and he was able to fool customers.
The name of the venue that Prawit worked at was not provided to the Thai press by Patong police.