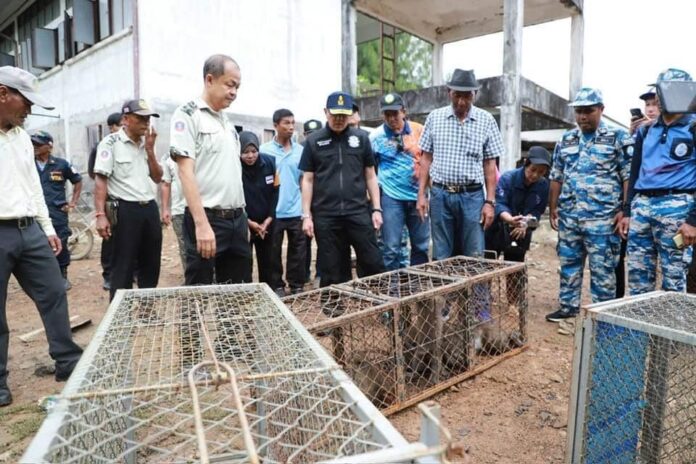 Phang Nga –
The Phang Nga Governor ordered to catch monkeys after a three-month-old baby was seriously injured from monkey bites.
Our previous stories:
A three-month old baby has sustained serious injuries after he was attacked by a monkey in Mueang Phang Nga.
Now for the update:
This week the Phang Nga Governor Supot Rodrueang Na Nongkhai visited the house where the injured baby lives. He ordered staffers to put huge animal cages around the house and near the area where the baby was attacked at Baan Koh Mai Pai in the Koh Pan Yee sub-district.
Five monkeys were caught in total. They were taken back to the Phang Nga Wildlife Breeding Center before being released back to a rural forest away from civilians after sterilization. The province is planning to conduct a widespread sterilization campaign before evacuating all monkeys from residential areas to more suitable places for them.
No monkeys would be harmed, noted the Phang Nga Governor in response to some concerns on social media that the monkeys would be euthanized.