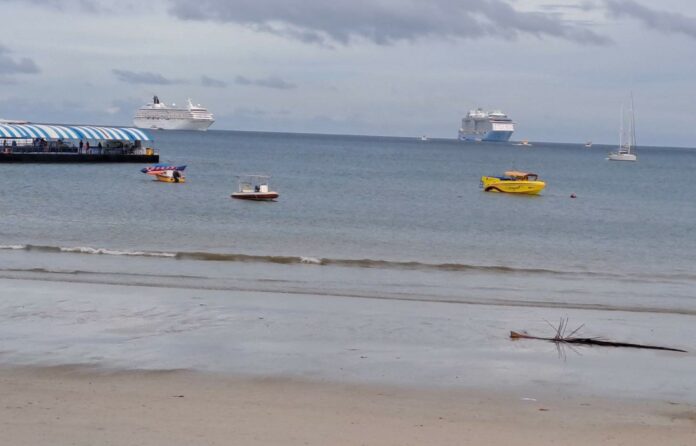 Phuket-
Two cruise liners arrived in Patong with more than 5,000 tourists on Saturday morning (November 18th).
The Spectrum of the Seas cruise liner arrived with 4,948 tourists with a total of 35 nationalities. Most of them are Singaporean (2,100), Indians (735), Malaysian (447), Koreans (326), Chinese (298), and Filipinos (232).
The Crystal Symphony cruise liner arrived with more than 600 tourists. Most of them are Europeans and Americans.
About 1,000 tourists from both cruise liners are using tour services in Patong while the other 4,000 are travelling by themselves in Patong.