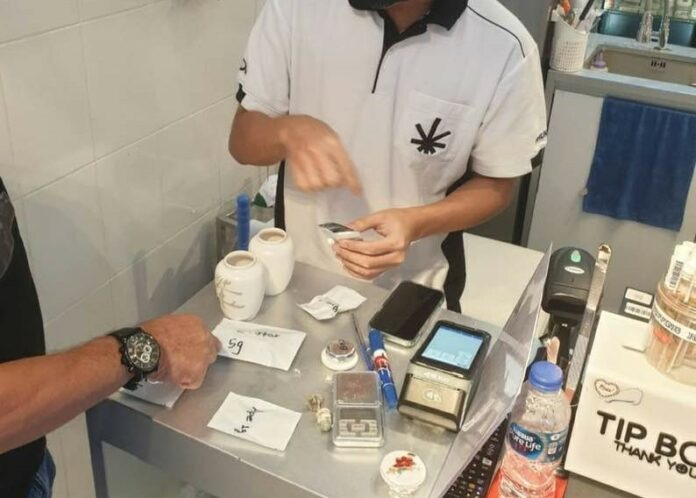 Patong –
A Myanmar man was arrested after he was found selling E-cigarettes and magic mushrooms in Patong.
The Patong Police told the Phuket Express this week that they had arrested a 27-year-old Myanmar man at a shop in Patong. Seized from him were various types of magic mushrooms which were listed as 'CStar' and 'Ape'. In total, 7 grams were seized.
Police also seized 31 E-cigarettes. He was taken to the Patong Police Station to face charges of illegal possession of category 5 drugs (magic mushrooms) and illegally selling products upon which government duty had not been paid.
The Patong Police are continuing to crack down on illegal magic mushrooms being sold mostly at cannabis shops and multiple arrests have taken place lately such as this one.