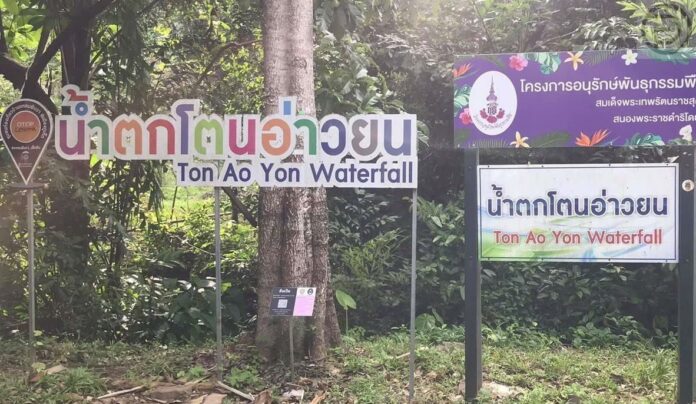 Wichit –
Ton Ao Yon Waterfall reopened to the public with time restrictions after a temporary closure to restore the natural environment.
Our previous story:
The Ton Ao Yon Waterfall in Wichit, Mueang Phuket, temporarily closed for tourism last month for maintenance.
Now, our update:
The Wichit Municipality told the Phuket Express on Thursday (November 16th) that Ton Ao Yon Waterfall will open from 9:00 A.M. to 5:00 P.M daily. The Phuket Express noted that previously there was no time restriction on opening and closing.
Visitors are urged to follow the rules which are:
Please keep noise levels low to not disturb others
Please do not carry weapons or hunt animals.
Please do not remove anything from the waterfall including rocks, plants, or wildlife.
Please do not consume alcohol or other intoxicating substances at the waterfall.
Please do not leave any litter.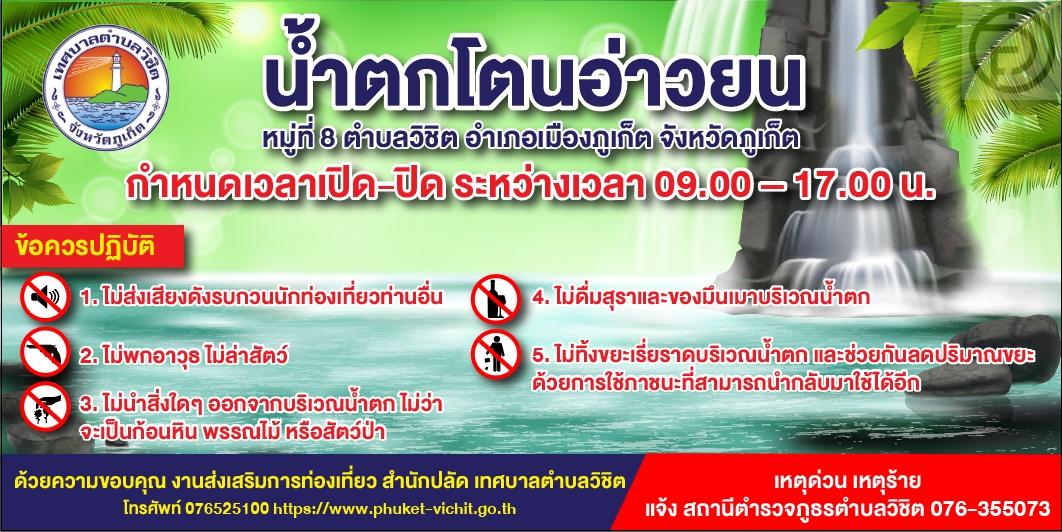 Related articles:
Phuket police from the Wichit Police station confirmed this evening, August 5th, 2021, that a foreign female tourist believed to be a Swiss national in her 50's and confirmed as a Phuket Sandbox tourist, was found dead at the Ton Ao Yon waterfall in Wichit, Phuket, earlier today.
The victim, 57, the deputy protocol chief of the Federal Assembly of Switzerland, left her hotel in Ao Yon at around 11:30 AM.
Memorials for the Swiss tourist, 57, who died in the Phuket Sandbox under suspicious circumstances last week, were held Friday night (August 6th) and have continued on a smaller scale over the weekend as information about the heinous crime continues to come in.