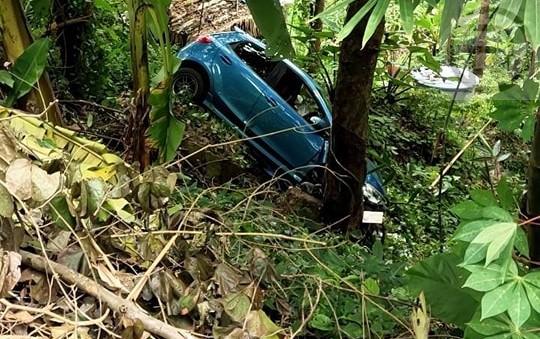 Patong –
A female sedan driver escaped injury after she was unable to control her sedan before it crashed into another sedan and plunged down Patong Hill.
Emergency responders were notified of the accident on Sunday (November 12th) on a minor road behind the Tiger Shrine on Patong Hill. They arrived at the scene to find the blue sedan five meters down the hill. The unidentified female driver had escaped serious injury. Another damaged sedan was found on the road nearby.
The female sedan driver said that she was unable to brake when coming down the hill. Her sedan crashed into the other sedan, whose driver was not disclosed to the press, before plunging down the hill.