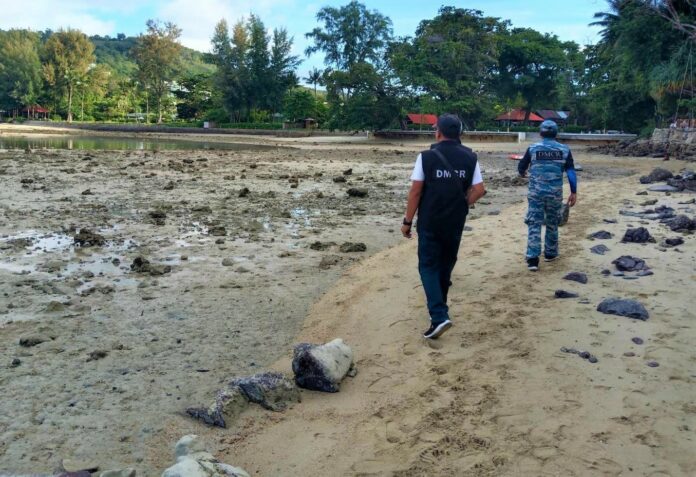 Phuket –
Officials have warned that the Giant Clam is a Protected Species in Thailand after they received complaints that people were collecting Giant Clams at a beach in Patong.
The Phuket Marine Resources Conservation Center told the Phuket Express that on Sunday (October 29th) they inspected Tri Trang Beach after they were notified by a concerned citizen that people were collecting and destroying Giant Clams during low tide. The Giant Clam is one of Thailand's Protected Species.
However, officials did not find any collectors during their inspection. They are publicizing to locals about the clams being a protected species and are very important for the local marine ecological system which must be conserved.
Anyone who collects, possesses or buys or sells Giant Clams could be imprisoned for up to four years or fined up to 40,000 baht or both.