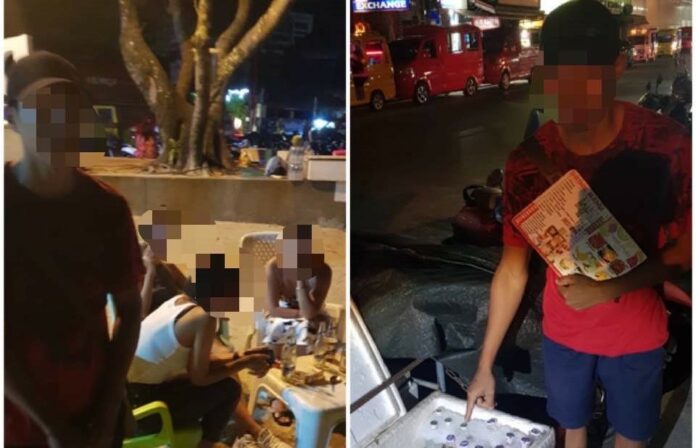 Patong –
A beach vendor was arrested for selling alcohol without a permit in Patong.
The Patong Police told the Phuket Express that on Tuesday in the early morning (October 24th) they arrested a beach vendor on the Taweewong Road. Seized from him were bottles of alcoholic drinks.
The beach vendor was named by police only as Mr. Yulgiflee. He was taken to Patong Police Station to face charges of selling alcohol without a permit and selling alcohol by peddling.
Patong police have been continually arresting unlicensed beach alcohol vendors for months, notes The Phuket Express.