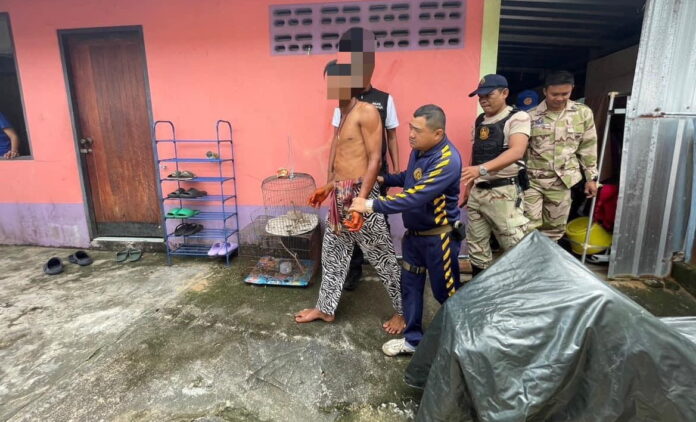 Phuket –
An intoxicated man was arrested and taken for treatment on Coconut Island after he threatened his family and locals.
The Coconut Island Administrative Chief Officer Mr. Weerasak Kamkerd from the Phuket City District Office told the Phuket Express that earlier this week they were notified by locals on Coconut Island in Koh Kaew that an intoxicated man was walking around the village. He allegedly threatened his family and locals nearby.
They and a village headman searched for the man and finally found him. They arrested Mr. Jaran Ruengkit, 38, who was taken back to the mainland at the Vachira Phuket Hospital for drug treatment.
Related articles:
An intoxicated armed man has been arrested after he was carrying a chicken while walking around all night on Coconut Island in Phuket, scaring local residents.