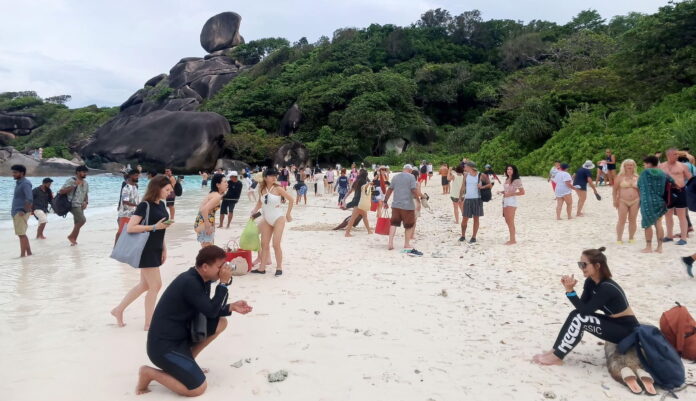 Phang Nga –
The Similan National Park and the Mu Ko Surin National Park in Phang Nga reopened after many months of closure for tourism.
Our previous story:
The Mu-Ko Similan National Park in Kuraburi district in Phang Nga, is to be temporarily closed to tourism.
Now for the update:
Lots of Thai and foreign tourists visited islands in both national parks on the first day after the reopening on Sunday (October 15th).
The Phang Nga Governor Mr. Supot Rodrueng Na Nongkhai, who was a former Phuket Vice Governor, visited a pier in Thap Lamu.
He has ensured safety for tourists. Boat operators ensure safety for their passengers by checking their boats before servicing and making sure their passengers wear life jackets.
The Royal Thai Navy Third Area Command based in Phang Nga are patrolling along beaches for safety too.
Related articles:
The famous Maya Bay in Krabi is now temporarily closing for two months for environmental recovery.
The famous Maya Bay in Krabi reopened for the first day for tourism on Sunday, October 1st, after two months of closure for environmental recovery.
Many foreign and Thai tourists are visiting Maya Bay in Krabi after it was recently reopened.