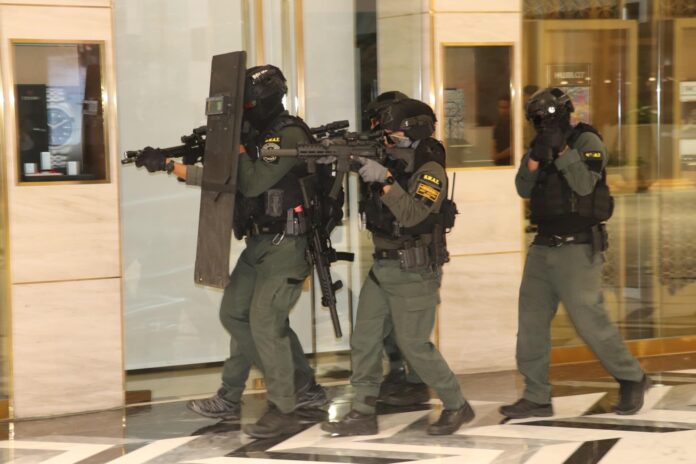 Phuket –
The Region 8 Police held Active Shooting Training at a famous department store in Phuket.
The training was held on Monday (October 16th) on the first floor at the Central Floresta Phuket department store. The training was launched by the Phuket Provincial Police Commander Major General Sermpan Sirikong.
The training was announced to people inside the mall to ensure no one would panic.
The drill was conducted with an actor portraying a suspect who was carrying a gun into the department store.
In the enactment the actor suspect did not allow a search before pretending to shoot people in the shopping mall. One person was injured and one was held hostage in the enactment.
The Wichit Police were notified of the incident before they quickly arrived at the scene. As part of the enactment the suspect was 'shot dead' and a hostage was rescued.
Related article:
In a critical incident at Bangkok's Siam Paragon Mall, police have arrested a 14-year-old Thai boy suspected of a shooting that resulted in two fatalities and left at least five others injured.