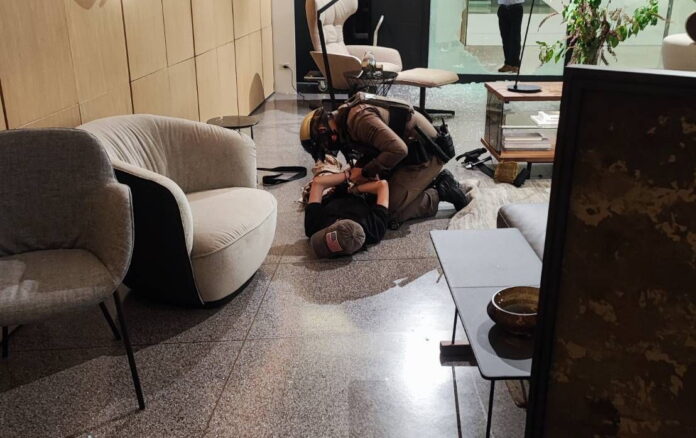 Bangkok, Thailand-
In a critical incident at Bangkok's Siam Paragon Mall, police have arrested a 14-year-old Thai boy suspected of a shooting that resulted in two fatalities and left at least five others injured.
The arrest and ongoing investigation were confirmed through an official statement from the Bangkok Metropolitan Police Detective Department on its social media on Tuesday around 5:30 P.M Bangkok time. Visuals from the incident, showcasing the apprehension and the chaos following the shooting, have circulated online, though their veracity remains subject to official confirmation.
Witnesses at the scene reported frantic scenes as mall visitors, including children, sought to escape the vicinity amidst reports of gunfire. One witness, a tourist named Liu Shiying, recounted to the media the alarming circumstance of hearing shots and subsequent alarms while being inside the mall.
Social media videos, still pending verification, displayed people seeking refuge wherever available, and even depicted darkened rooms in restaurants where people hid.
In the aftermath, outside the Siam Paragon shopping center, long lines of traffic under heavy rain were observed, revealing a scene of disarray and panic among the public in the immediate area. The mall remained closed until further notice as the investigation into the shocking incident continued.
The mall remained closed until further notice as the investigation into the shocking incident continued.
The suspect, who is a minor and as a result has his name withheld, surrendered to Thai police in the mall without incident, lying down his weapon, a small firearm, placing his hands behind his head, and then allowing himself to be taken into custody. He was described as having long hair, wearing Camo style khakis and an American flag hat. The boy reportedly told Bangkok police a voice in his head told him to shoot, that he had purchased the weapon online, and that he was an avid video gamer and fan of Battle Royale style shooting games. It does not appear the boy has any connection to the victims, said Bangkok police.
The Thai Prime Minister, Srettha Thavisin, has publicly addressed the incident, indicating a focused concern on public safety and ensuring that an exhaustive investigation is underway. Siam Paragon, widely recognized and frequented by both locals and tourists, was thrust into a state of fear and disruption during the incident, spotlighting a necessity for addressing public safety and gun control in populated areas.
Three people were confirmed as being killed during the incident by Erawan medical services, one reportedly a 30-year-old female Chinese tourist, but their names and nationalities were not released until friends and families of the relatives could be contacted and initial investigations concluded. At least four people were confirmed as being injured although the exact nature of their injuries were not released to the Thai media.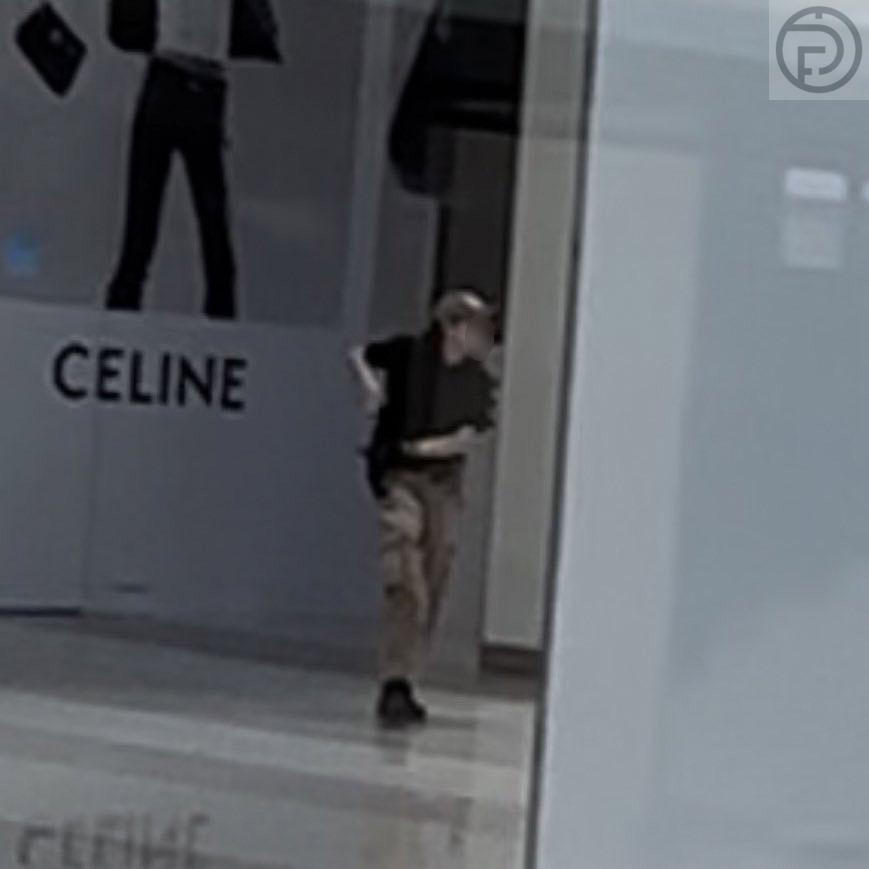 BTS train services were briefly partially suspended in the area during the incident but as of 18:40 PM have fully resumed to a normal schedule. Siam Paragon, which contains many luxury stores and is seen as an elite shopping destination in Bangkok, remains shut to the public as of press time.
This incident brings forth pertinent questions regarding security in public spaces and will undoubtedly feature in ongoing debates about safety protocols and gun control measures in Thailand. The incident will also undoubtedly bring up questions about how the Thai justice system may treat a fourteen-year-old minor as due to the way Thai law is written if the minor is judged as having a mental issue he may not be able to be punished legally, a fact already heavily being discussed on Thai social media. In terms of Thai law, 2565 (2022), states "A child not over twelve years of age who commits an act prescribed as an offense by the law shall not be punished"; Section 74 further adds, "A child over twelve years of age but not yet over fifteen years of age who commits an act prescribed as an offense by the law shall not be punished…";
TPN Media will continue to follow developments in this story, ensuring timely updates as more information becomes available.
This isn't the first public shooting in Thailand, the country is only days away from the one year anniversary of this shocking incident at a Thai school for young children.
Correction notice: The original version of this article stated three people had been killed and four injured based on initial information released by authorities at the scene. Thai authorities later revised this number and said two people had been killed and five injured, two seriously. An exact explanation for the discrepancy wasn't presented to Thai media.