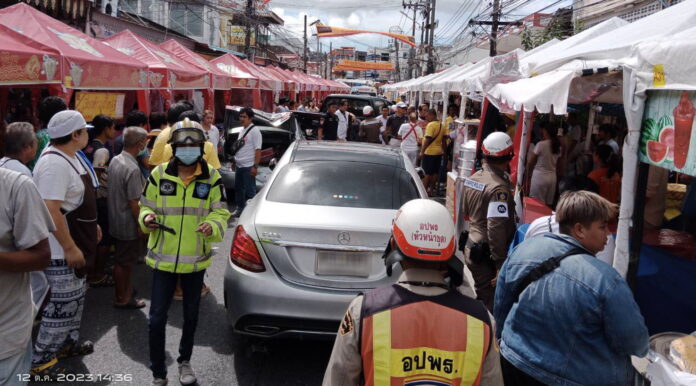 Phuket –
One person was pronounced dead at the scene while at least seven people have been injured after a sedan plunged into the vegetarian festival area in Phuket Town just days before the official launch of the festival.
The Phuket City Police was notified of the accident on Thursday (October 12th) afternoon on the Ranong Road in Talad Nuea. The road is a very narrow one-way road lined with vegetarian festival vendors behind the Kajorn Rangsan Temple (Nuea Temple) in Phuket Town.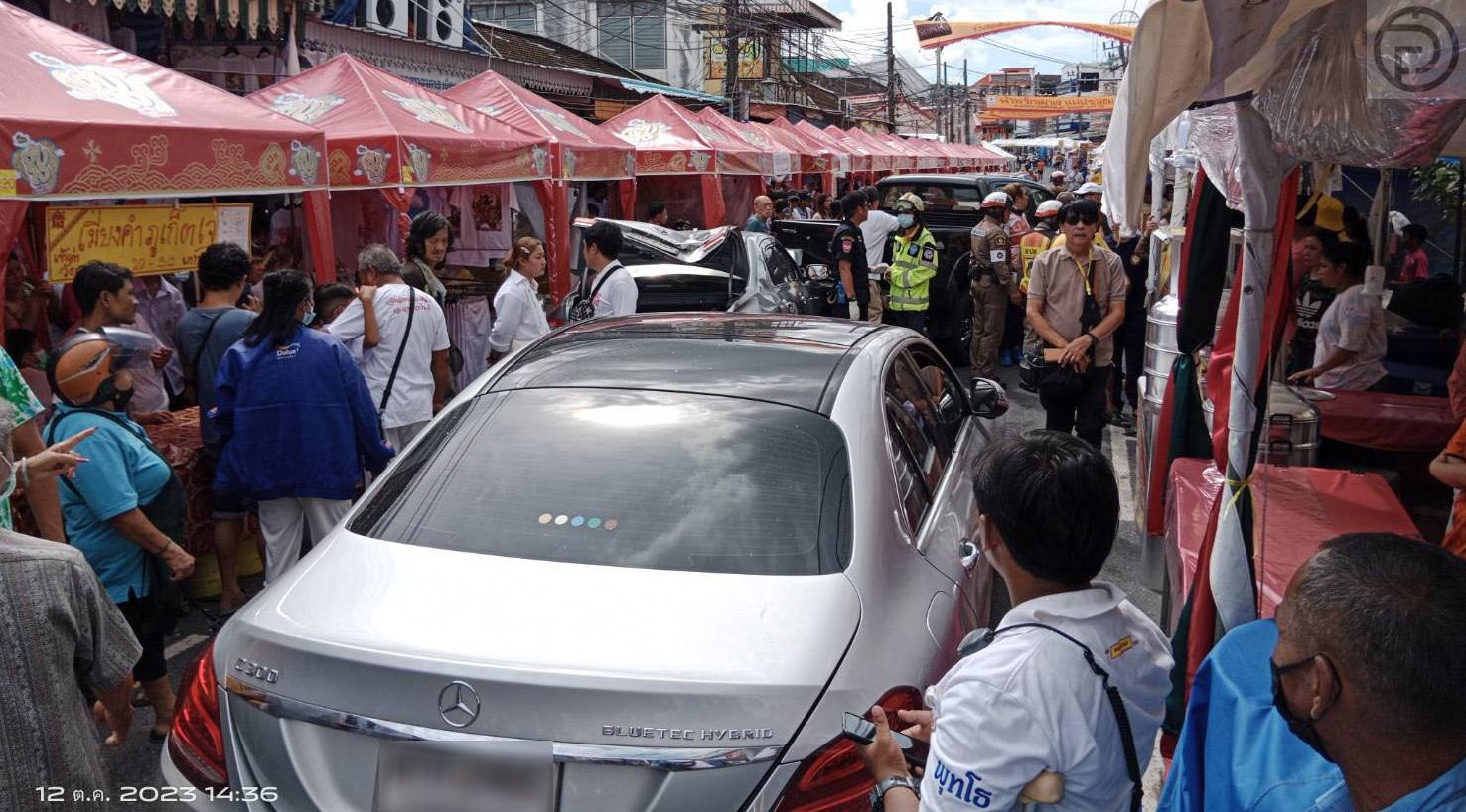 The area is where the famous vegetarian festival of the Jui Tui Chinese Shrine is being held with dozens of vegetarian food stalls along the road. The road is still open to traffic but it will be closed for over a week on October 14th, one day before the vegetarian festival starts officially. However, many food stalls have already been set up with vegetarian food and were already in business as some residents have already started their vegetarian fast. Some social media users criticized relevant officials for keeping the road open despite limited space to move and many pedestrians and stalls.
The annual Phuket Vegetarian Festival will be held for nine days starting this upcoming weekend. This year the festival will be from October 15th to October 23rd, 2023.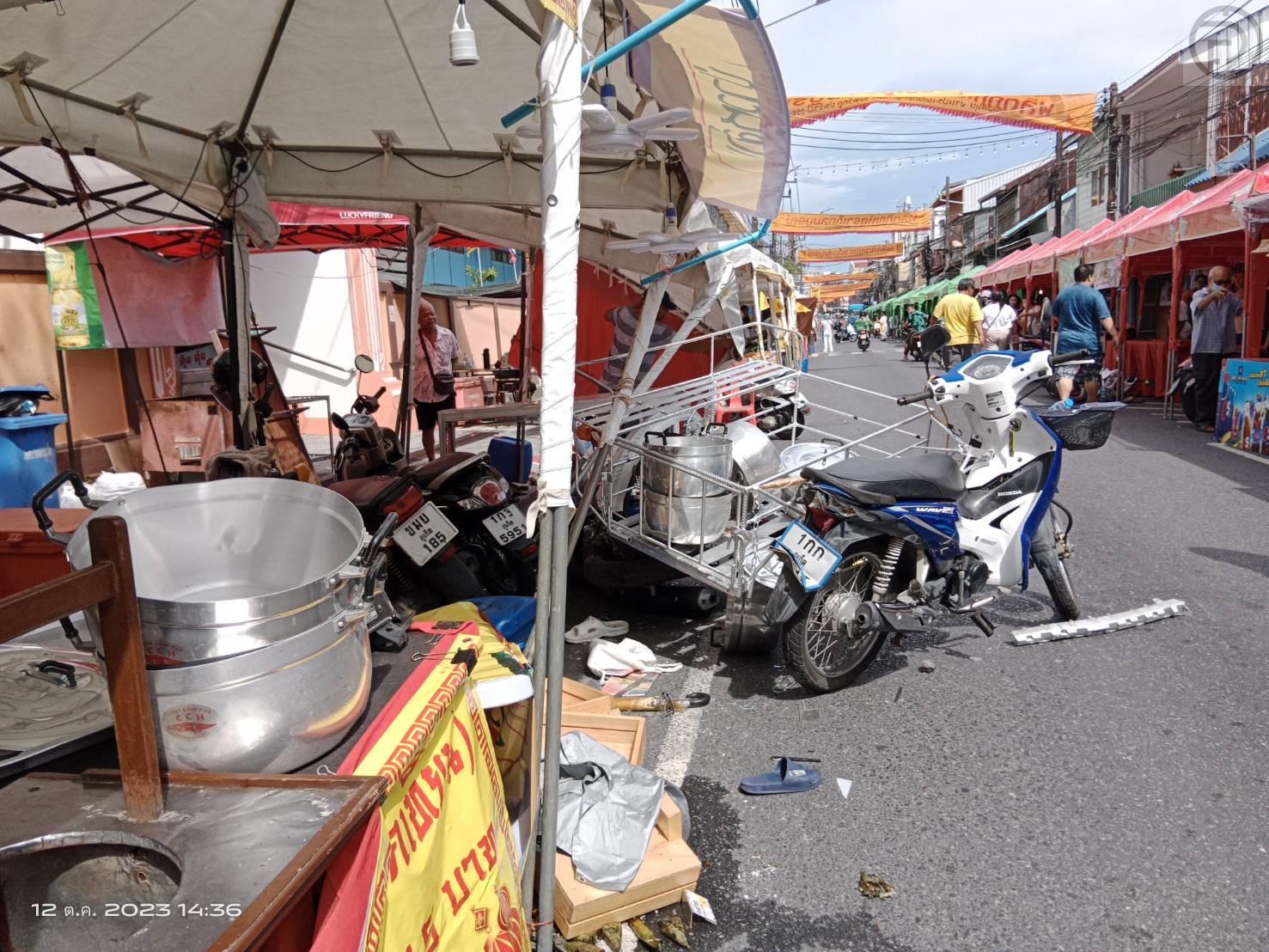 Emergency responders and the Phuket Express arrived at the scene and found that one person who was an unidentified 49-year-old man had been pronounced dead at the scene in front of a Mercedes Benz. At least seven others had sustained various injuries and they were taken to the Vachira Phuket Hospital. Nearby, rescue teams found three damaged cars, about seven motorbikes, and many food stalls were also damaged.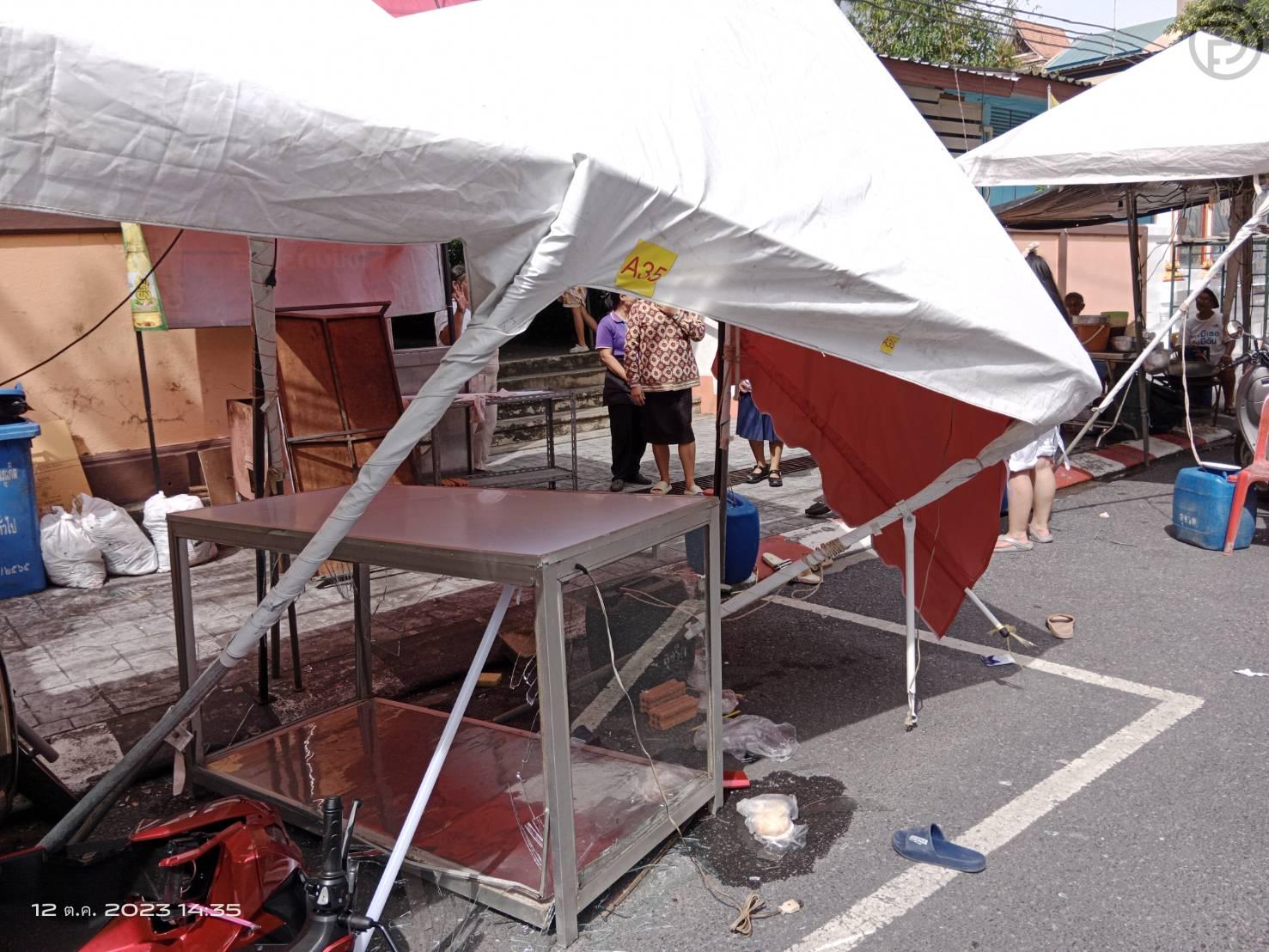 The female sedan driver accused of causing the accident, Mrs. Aroon Thongsarn, 62, was taken to the Phuket City Police Station for further legal action.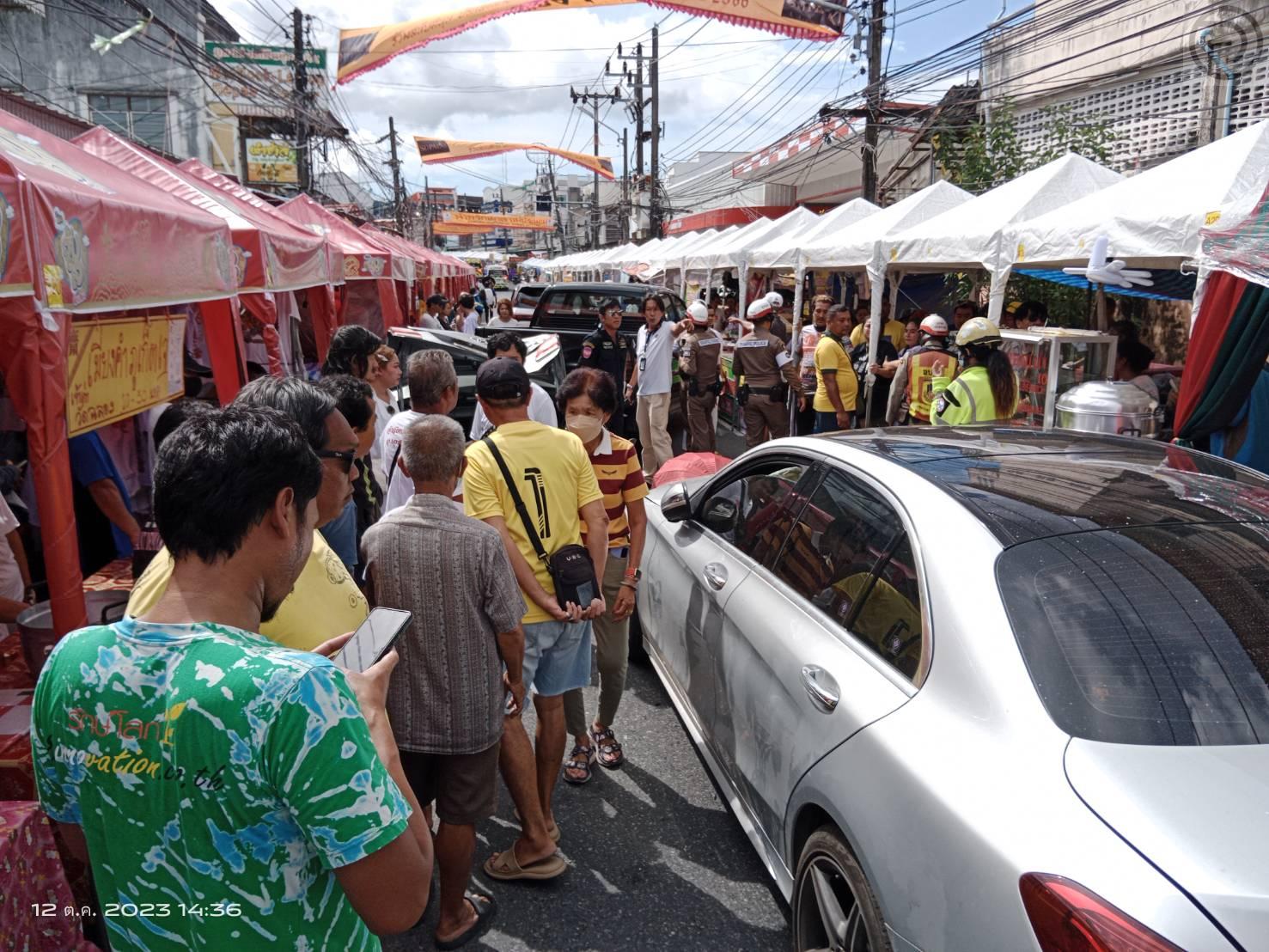 The Phuket City Police Chief Colonel Pratueng Phonmana told the Phuket Express that the sedan driven by Mrs. Aroon first crashed into a motorbike on the left side of her vehicle before losing control and possibly panicking. Instead of pushing the brake, Mrs. Aroon allegedly pushed the accelerator and crashed into other vehicles and pedestrians. Mrs. Aroon was having an alcohol blood conducted but the results were not available before press time.
Colonel Pratueng told The Phuket Express that the area where the accident took place is famous for the vegetarian festival where a lot of locals, Thai and foreign tourists visit every year.
It was unclear if the tragic accident would lead to any changes in terms of the upcoming festival and those will be communicated here at The Phuket Express if further information is released by relevant authorities.