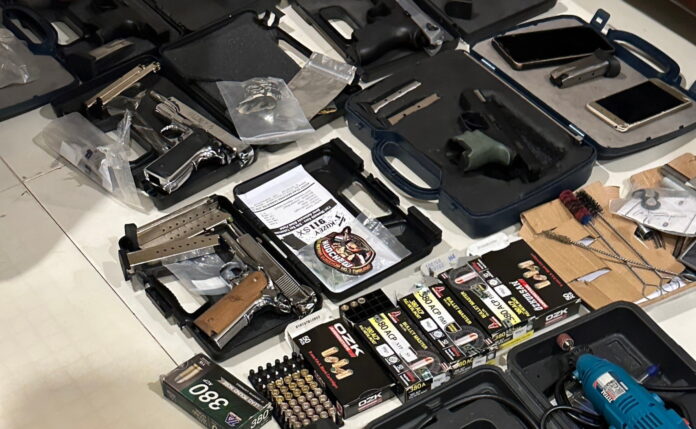 Patong –
Two people have been arrested in Patong and their illegal blank guns seized after a raid by Thai Police from Region 8.
Region 8 Police told the Phuket Express that last night (October 9th) they arrested Ms. Romket Timtong, 28, and Mr. Thanongsak Kritkamjorn, 27, at a house in Soi Sai Nam Yen.
Seized from them were seven modified and unmodified blank guns, 143 bullets for blank guns, 79 real bullets, and devices used for modifying blank guns into working firearms.
The arrest came after police received a tip-off from a Good Samaritan that Ms. Romket was selling blank guns, weapons, and bullets online. Police conducted a sting operation to buy a blank gun for 15,000 baht via Facebook. Mr. Thanongsak delivered the blank gun before police arrested the both of them. Ms. Romket told police she bought the blank gun from Mr. Thanongsak for 13,500 baht.
They were both taken to the Patong Police Station. Ms. Romket is facing charges of selling guns and ammunition without permission. Mr. Thanongsak is facing charges of illegal possession of firearms, ammunition, and illegally modified firearms.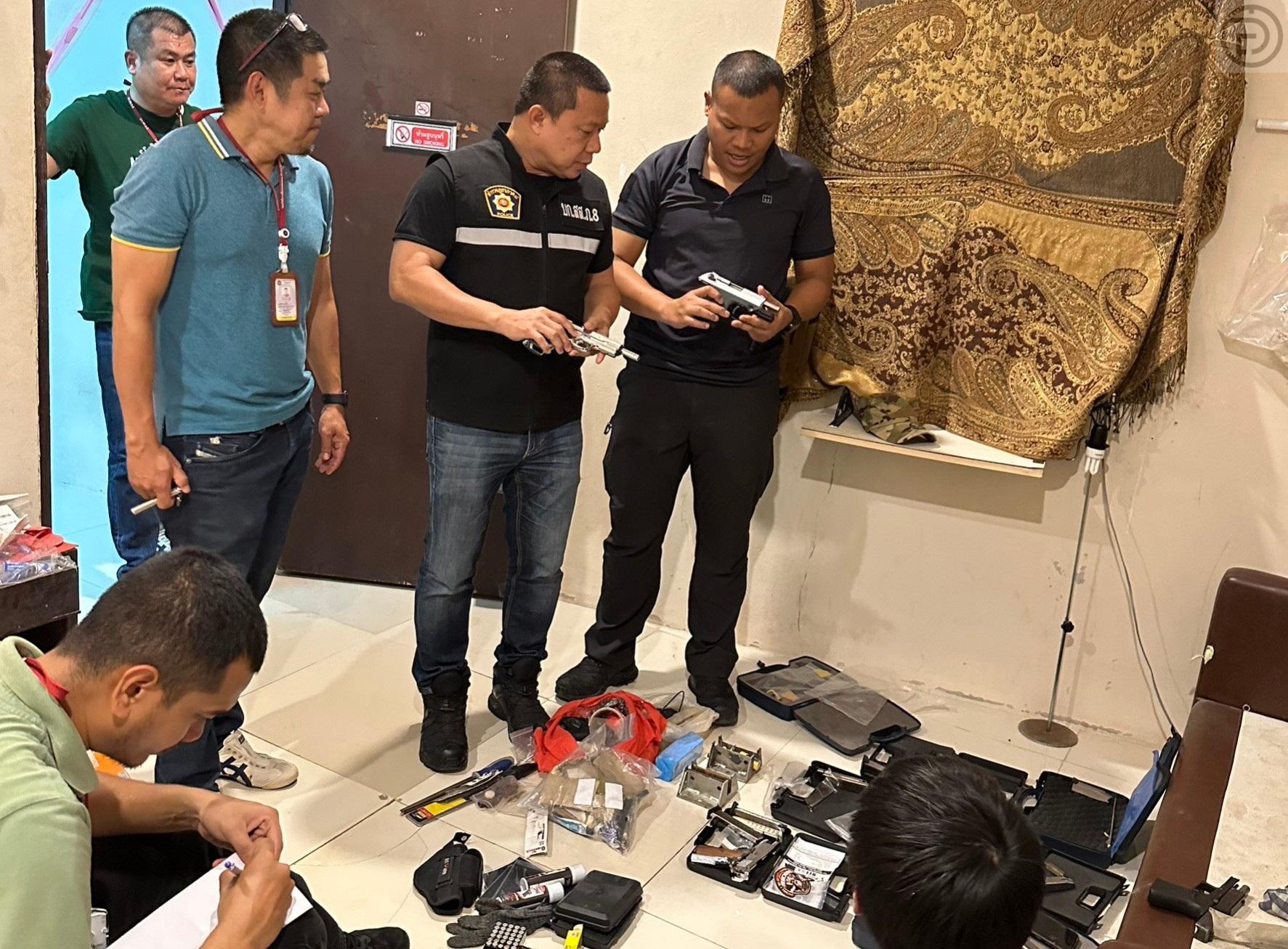 Related articles:
Three men have been arrested by Thai police today, October 5th, after police allegedly found their involvement in supplying a gun and ammunition to a 14-year-old shooter who killed two people and injured five others at Siam Paragon Shopping Center.