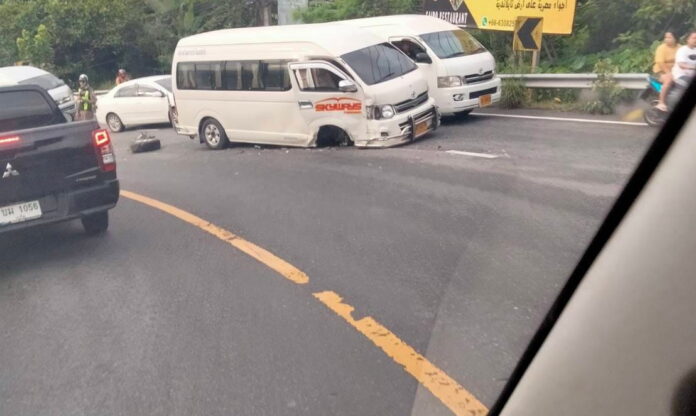 Patong –
A minivan's wheel came loose after it collided with a pickup truck on Patong Hill causing a long traffic tail-back.
The Patong Police were notified of the accident on Tuesday morning (October 3rd) during the rush hour at a curve near the shooting range on Patong Hill.
They arrived at the scene to find a damaged pickup truck on the road. Nearby they found the damaged minivan with the front wheel having come loose. No injuries were reported. Traffic was tailed back many kilometers on the hill. The Patong Police are continuing their investigation for consideration of further legal action.
The name of the driver was not released by Patong Police.