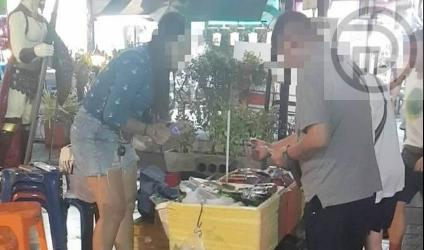 Phuket –
A female vendor was arrested in Patong after she was found selling alcohol from a box.
The Patong Police told the Phuket Express that before midnight on Monday (September 25th) they arrested a woman identified only as Ms. Kanyanat.
She was found selling alcohol which was kept inside a foam box. She was taken to the Patong Police Station to face charges of selling alcohol without permission and selling alcohol by peddling.
This continues a series of recent arrests and crackdowns on unlicensed alcohol sales in Patong.