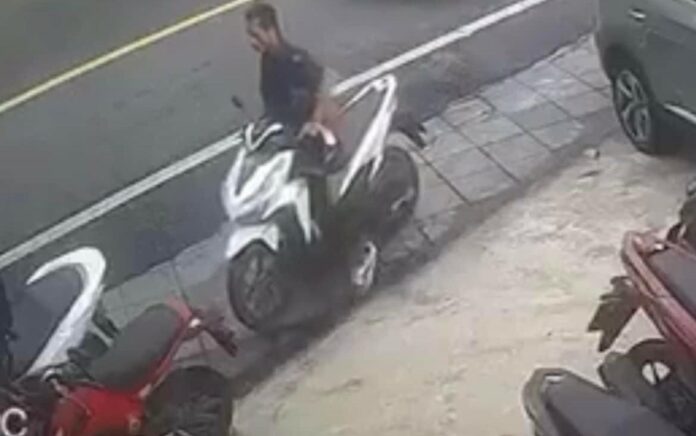 Kamala –
A man was arrested after he was caught on CCTV stealing a motorbike in Kamala.
The Patong Police told the Phuket Express that on Wednesday night (September 20th) they arrested Mr. Saharat 'Mex', 31. He was arrested on the Kamala – Patong Road in Kamala. Seized from him was a stolen motorbike. He was taken to the Patong Police Station to face charges of theft.
The arrest came after the unidentified motorbike owner filed a report to the Patong Police on Monday (September 18th). The motorbike owner told police that their motorbike key was accidentally left in the motorbike's ignition parked near to Kalim Beach in Patong.
The victim also handed CCTV footage showing the thief, "Mex", stealing the motorbike to Patong police.