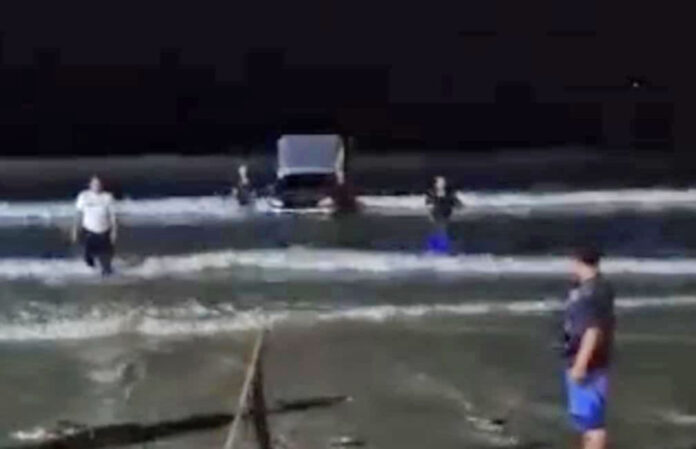 Patong –
A pickup truck got stuck in the water at Patong Beach when the driver supposedly was trying to get some sea water to help store seafood.
The Patong Police told the Phuket Express that they were notified of the incident at Patong Beach, opposite a hotel, one evening earlier this week. They arrived at the scene to find the pickup truck half in the water.
An unidentified driver and two staffers were trying to bail out sea water using four buckets that were inside the pickup truck. They were going to use the sea water to keep seafood alive and fresh at a restaurant.
However, while the pickup truck was reversing from the beach, the sea tide was rising faster than it usually does. Sea water leaked into the pickup truck and they called for help. The truck was pulled back to the shore.
The Patong Police told the Phuket Express that the unidentified driver was not drunk, no injuries were reported, but the pickup truck was damaged by the sea water. The Phuket Express noted the Patong Police did not mention if any charges will be pressed against the driver.