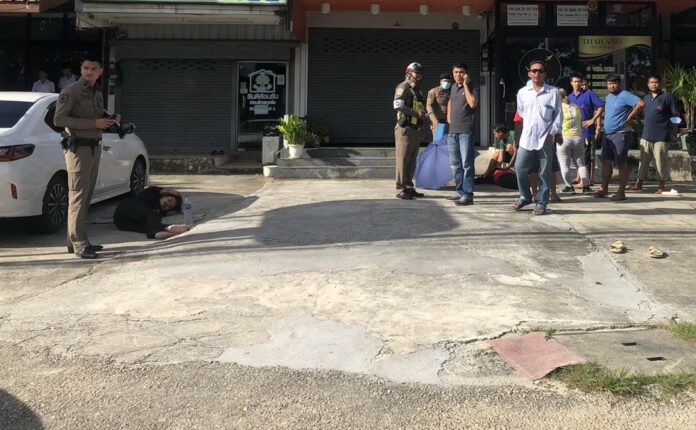 Kathu –
A man stabbed his ex-girlfriend to death in Kathu.
The Kathu Police were notified of the incident on Monday afternoon (August 28th) in front of a motorbike shop on the Wichit Songkram Road in Kathu.
Police, emergency responders and the Phuket Express arrived at the scene to find a woman identified only as Ms. Wimon, 30 from Phetchabun. She was bleeding heavily on the ground with many stab wounds and was rushed to a local hospital where she was tragically pronounced dead.
Police arrested the suspect identified only as Mr. Paytai, 32, from Phetchabun. He was Ms. Wimon's ex-boyfriend. Seized from him was a 25 centimeters long pointed knife. Slash wounds were found on his hand and he was taken to the Kathu Police Station.
Paytai told police that he was trying to rekindle the relationship with his ex-girlfriend but she refused and attempted to walk away from him. He followed her before they started a verbal and then physical argument and he stabbed her many times.
The Kathu Police have yet to identify the formal charges for Mr. Paytai but state they are coming, as they determine if the murder was premeditated or not.
Paytai remains in police custody as of press time.